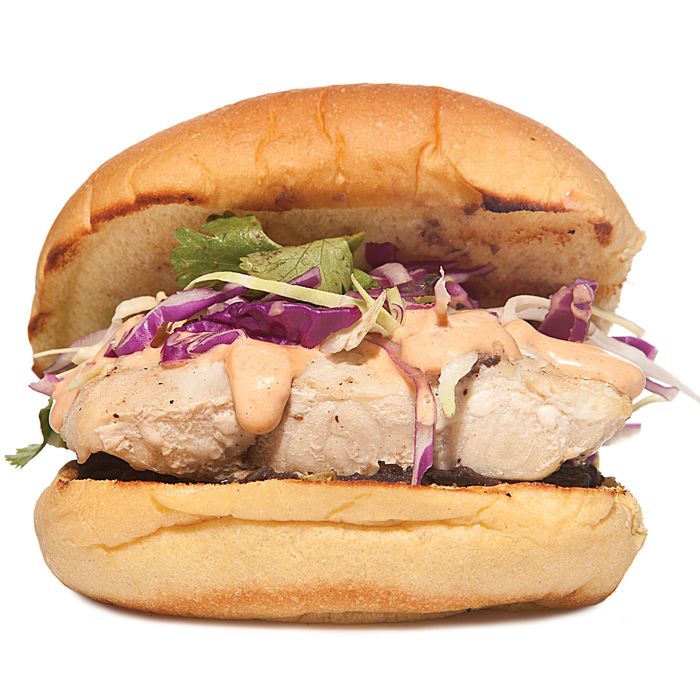 Photo: Danny Kim /New York Magazine
Inspired by Harlem's fried-fish shacks, Baltimore's "lake trout" lairs, and, yes, McDonald's Filet-o-Fish (which turns 50 this year), some notable chefs are treating the undersung sandwich as if it were the new burger or something. Click through the slideshow to see versions from Talde, Eataly, and more.
This story appeared in the July 16, 2012 issue of New York Magazine.
Plus:
• The Cheap List
• A Survey of Pizzaiolo Innovation
• The Bun Explosion
• Asian Hipster Cuisine
• Platt Ranks Dirt-Cheap Meals