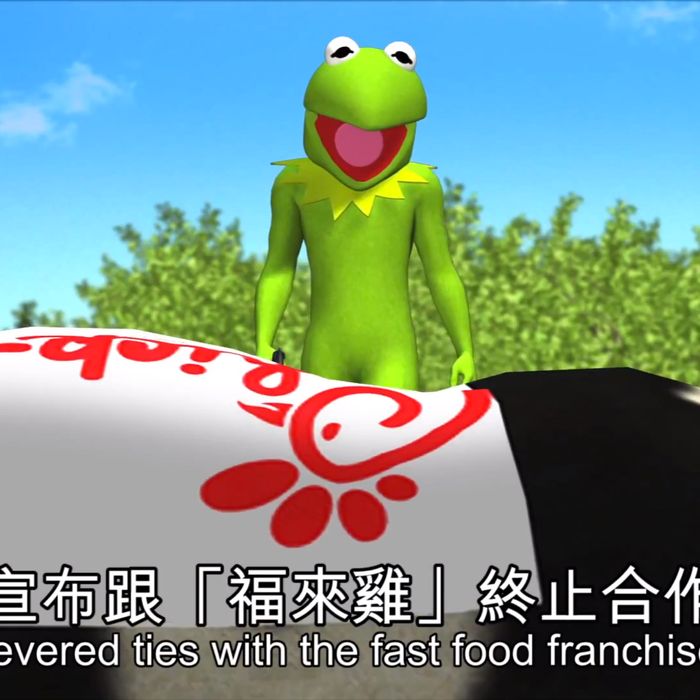 The mayor also appeared in a wacky video!
Photo: NMA TV
We got our hands on Boston Mayor Tom Menino's scathing letter to anti-gay Chick-fil-A. As we noted last week, Menino has forcefully condemned the company and vowed that the company will have a very difficult time opening in his "progressive" city. On a slightly lighter note, Taiwanese animators have whipped up a fantastic cartoon analyzing the Chick-fil-A versus Muppets controversy. We've got the letter and the video, straight ahead.
Spoiler alert: Menino tells the company that "there is no place for discrimination on the Freedom Trail and no place for your company alongside it." The handy Taiwanese, meanwhile, offer up Kermit as you've never seen him before, complete with Menino in a stellar cameo. Which has more staying power? You decide: The full letter is right here.
Earlier: Boston Mayor Menino Tells Chick-fil-A to Go Cluck Itself