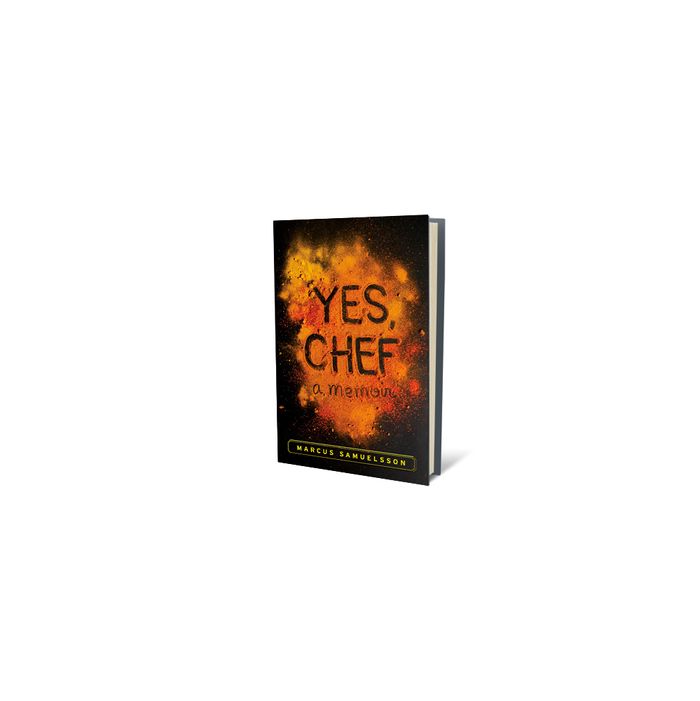 We already know what Eddie Huang thinks of Yes, Chef, Marcus Samuelsson's new memoir ("The entire book reads like it was ghost-written by Rudyard Kipling with an assist by Girls heroine Hannah Horvath" — and that's not in a good way.) But the Times's Dwight Garner is far more generous with his review today.
In fact, he's into it: He says Samuelsson "possesses one of the great culinary stories of our time." Garner recounts most of what we already know — Samuelsson was born in Ethiopia, had an unusual upbringing in Sweden, and moved here when he was 21. And he spoils some of the juicy bits (that Gordon Ramsay "black bastard" incident; a daughter that Samuelsson fathered long ago but only recently got to know).
Garner does touch on the polarizing race issue that seems to follow Samuelsson, but hedges in his take: Samuelsson, he writes, is "too white for some, too black for others," and, yes, it's "fair enough" to say Red Rooster is an attempt to gentrify Harlem, but that argument "forgets that a great restaurant culture, in Harlem or anyplace else, needs a mix of high and low, of aspirational and inexpensive, to come alive."
Anyway, overall: a worthy read, says Garner. In fact, it's "a good book to give to the aspiring professional cook in your life because its abiding theme is the brutal and selfless work that must undergird culinary inspiration." Especially the endless hours spent choosing your outfit for the day.
From Ethiopia to Harlem and the Top of the Culinary World [NYT]