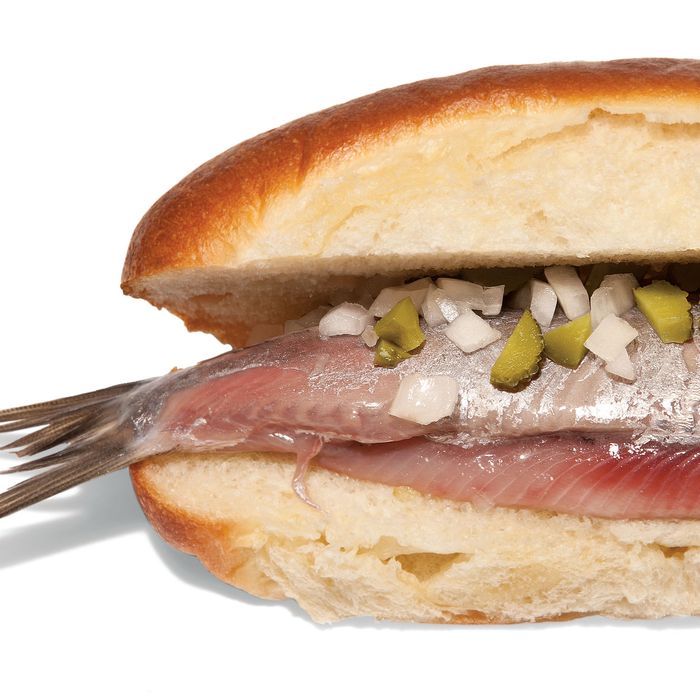 Photo: Danny Kim/New York Magazine
The new-catch Holland herring is in, and importer Russ & Daughters has added a sandwich to its roster, modeled after a popular Dutch street food. A whole filleted fish is tucked into a challah-style hot-dog bun custom-baked by Hot Bread Kitchen and topped with chopped onions and cornichons, turning the seasonal specialty into a portable snack. The new-catch-herring sandwich sells for $7.95 and is on the menu through August.
Related: The 101 Best Sandwiches in New York [NYM]
This story appeared in the July 21, 2012 issue of New York Magazine.