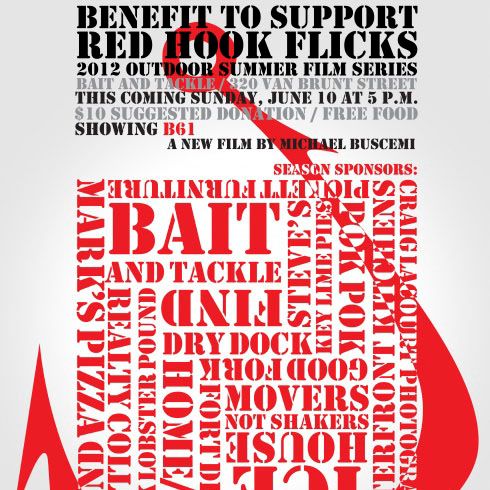 Photo: Courtesy Craig LaCourt/Red Hook Flicks
Of all the outdoor film screenings held each summer in the city, whether projected from a Soho rooftop or inside the leechy crawlspace of a Bushwick sewer, none quite compare to Red Hook Flicks. Here, an assortment of locals use their more benevolent dogs as pillows and settle down Tuesday evenings to classics like Pump Up the Volume on a grassy area at Valentino Pier, all while the Statue of Liberty — still holding that tabula ansata — cheers on Christian Slater and pirate radio from her stadium seating in the harbor. Local businesses sponsor the films, and moviegoers can buy snacks provided by restaurants that are often loosely tied into the evening's selection. This year, joining the Good Fork, Home/Made, Fort Defiance, Red Hook Lobster Pound, and others are neighborhood newcomers Pok Pok and Mile End.
To kick off the 2012 season, a fund-raiser for the series will be held at Bait & Tackle in Red Hook. The night begins at 5 p.m.; suggested donation is $10 and includes bites from some of the series' sponsors. The roster of films for the season will be announced, and attendees will also be able to vote for this year's Neighborhood Choice. There'll also be a screening of Michael Buscemi's short movie B61, named for the solitary municipal bus that threads through the isolated neighborhood. After that, in a whole art-life imitation thing, you can actually get on the same bus and make your way home.
2012 Season Fundraiser! [Red Hook Flicks]