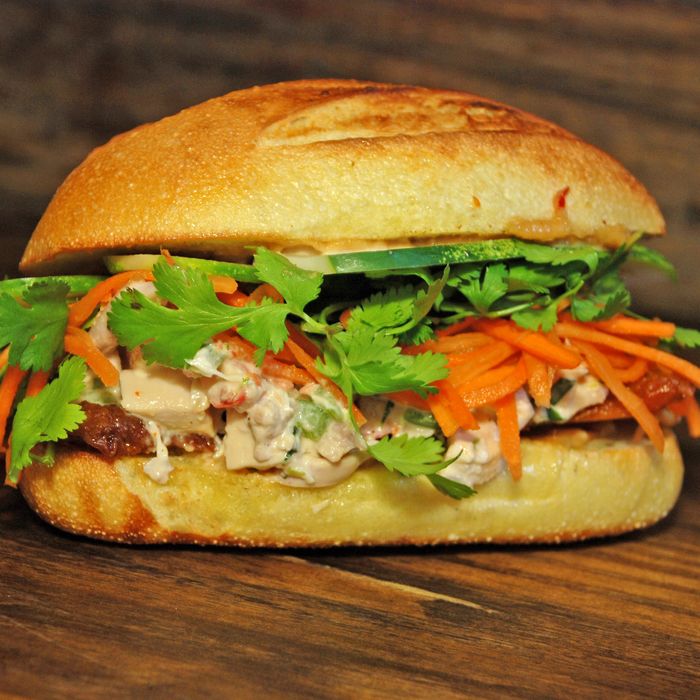 Cambodian, with a kick.
Photo: Michael McCarthy
This limited-edition Num Pang sandwich, the ABC Pang — featuring chicken salad with Thai basil, jalapeños, chile mayonnaise, and lime, topped with crispy chicken skin and spicy cashew butter, spiked with Thai chiles and candied ginger — will benefit the Edible Schoolyard Project and the Double H Ranch. The special sandwich will be available for $9.25 from June 12 through July 12, with $6 of each sale shared between the two charities, personally selected by the chefs. So do yourself and the world a favor: Go get Num Pang'ed.