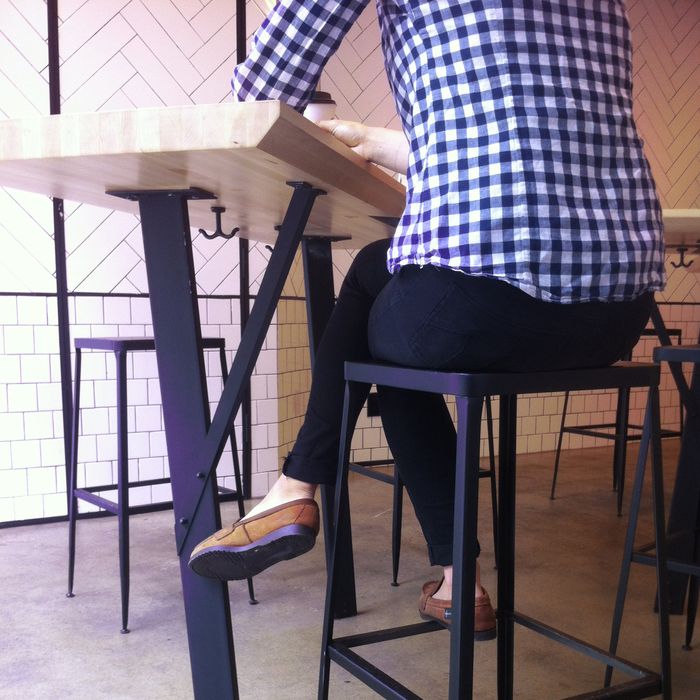 A real seat at the sandwich shop. Not Photoshopped!
Photo: Courtesy of Mile End
The day has finally come: Since Mile End Sandwich first opened, people have questioned the standing-room-only eating situation. But even back in May, co-owner Noah Bernamoff told our own New York Magazine that he thought the shop "might be losing the experimental battle a little bit." Now we have photographic evidence that stools are officially in place as of this week. Another new development: The shop now offers delivery from Canal to 14th Street between First and Sixth avenues, putting Grub Street a mere block west of the delivery zone. So close! (For the people who are in the delivery zone, the menu is right here.) And, N.B., Rae Bernamoff tells us Brooklyn delivery from the Boerum Hill deli is coming soon, too.