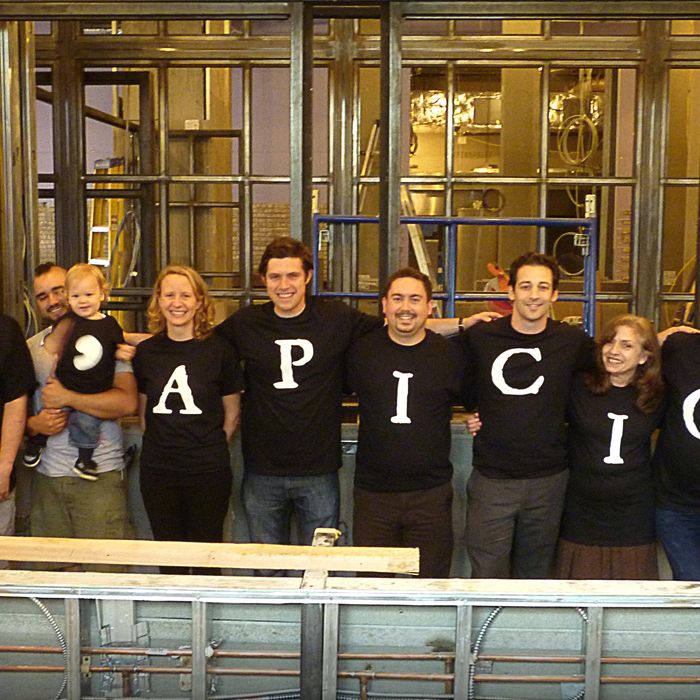 Photo: Courtesy Epicurean Management
Recently Grub received a tip that the Epicurean Management crew had a new restaurant in the works to add to their beloved dell'anima-anfora-l'artusi trifecta, and now here's confirmation. L'Apicio should open at 11 East 1st Street near Bowery this late summer or early fall.
That block is a rather charmless one with new high-rise buildings (where Veselka Bowery landed) that frankly doesn't feel all that East Village-y. But if anybody can make a restaurant work there, we bet these guys can, whatever went wrong at Ellabess notwithstanding. The place is named for an eighteenth-century Italian cookbook, and Gabe Thompson's menu will be "Italian-inspired," with cocktails and wines by Joe Campanale. More as we hear it. For now, you can check out the gang in their L'Apicio T-shirts above.