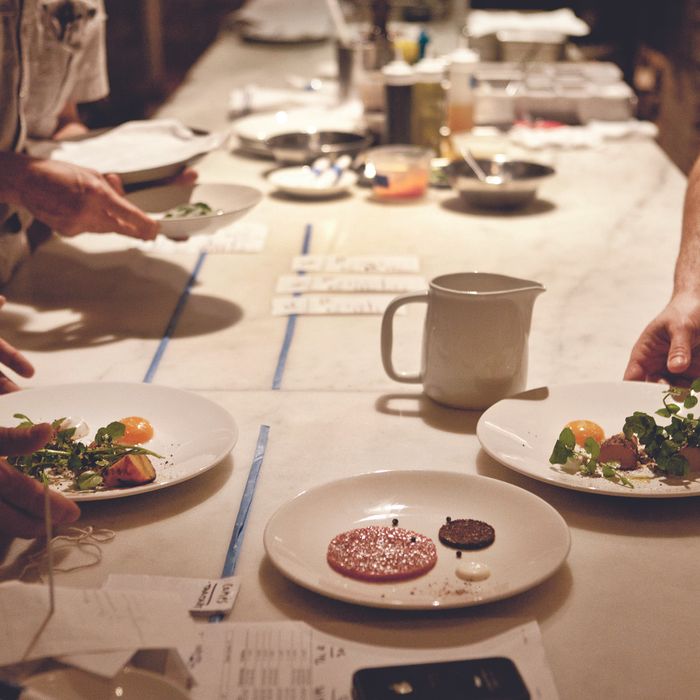 Isa is a-changing.
Photo: Danny Kim
The details are still trickling in, but it appears that Isa — which most people thought was wonderful as is/was — has cleaned out the entire kitchen, including the restaurant's well-respected chef Ignacio Mattos, under the direction of owner Taavo Somer. The restaurant is currently closed until Thursday, and there are postings on Craigslist for all positions behind-the-stove.
Grub Street has reached out to Somer and Mattos, and will keep you informed. Meanwhile, Isa's (former) sous chef Jose Ramirez tweeted about "the great feeling of 'unexpectedly' loosing [sic] ur Job!" and also that management was turning the unique Isa into "another grilling, burger, pizza joint." All good things come to an end … but Taavo … so soon?! [Eater NY]
Update: Somer says the new menu will be more casual and heavily focused on wood-roasting and grilling.