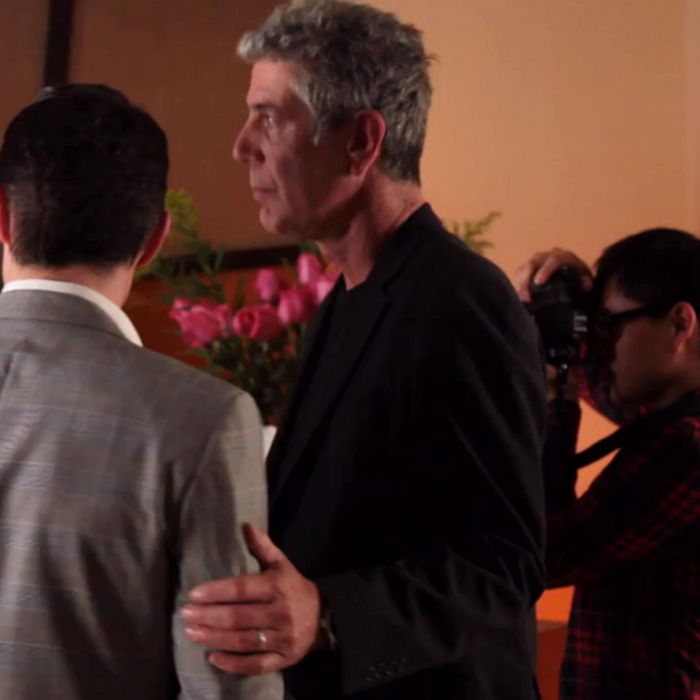 Tony says the place looks fabulous.
Photo: Employees Only
A trailer for a TV pilot produced by ass-kicker Ottavia Bourdain has made its way onto the web. Employees Only takes place during the manic opening days of a fictional Flatiron restaurant called Zio, (which is actually the Flatiron restaurant Zio). Things get crazy when the soft-opening hits: Elegant ladies arrive, and downtown fixture and foodie host Debi Mazar stops in, as does Mr. Bourdain himself. In a companion interview, writer/director Tania Van Pelt and producer Bourdain say the show was inspired by their down-and-out days in the New York restaurant scene. They'd read books about the restaurant industry's seamy underbelly — cough, Kitchen Confidential, cough — the craziness they experienced in real life, however, made that stuff seem like fiction.
Update: That was fast. The trailer is now a private video, but the interview with Ottavia is still up, so we've embedded that below instead.
Employees Only Trailer [Vimeo]