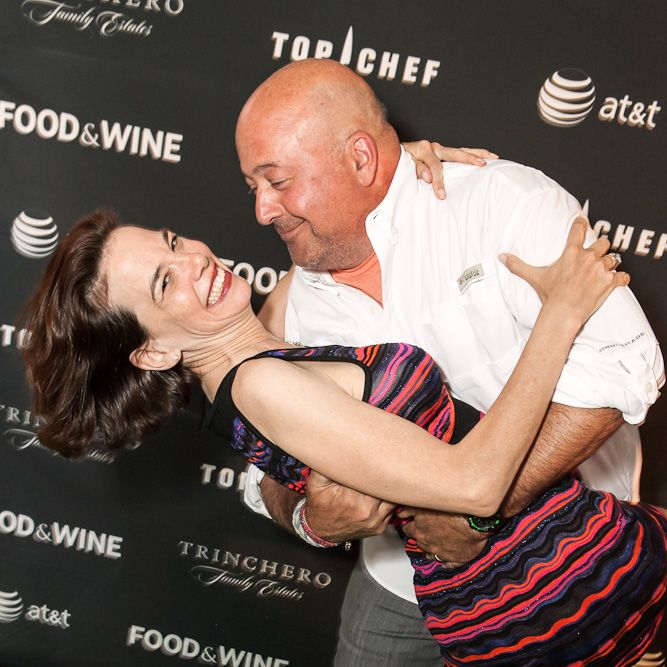 Andrew Zimmern takes Dana Cowin for a dip.
Photo: Huge Galdones
If you head out to dinner tonight and the chef seems a little groggy, it's entirely possible that he or she is still recovering from this past weekend's Food & Wine Classic. The annual event, now in its 30th year, was as successful as ever. Chefs like Thomas Keller, Bobby Flay, Marcus Samuelsson, and many others hit Aspen for plenty of parties and tastings, an Elvis Costello show, and even something virtuous: an early morning 5K run. Check out all the highlights in our slideshow, straight ahead.