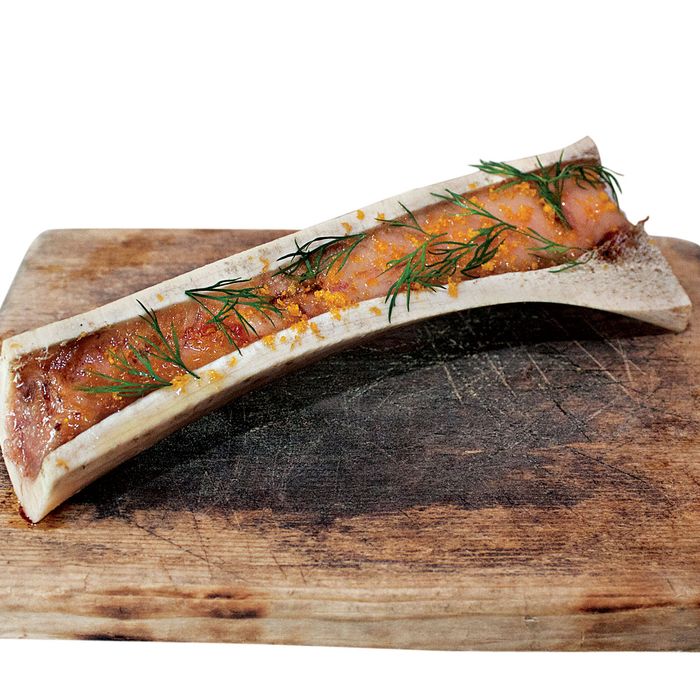 Vinegar Hill House's wait list suddenly sounds like heaven.
Photo: Michelle Feffer /New York Magazine
A few days ago, we shared some exciting details about the highly anticipated Hillside, next door and closely related to Vinegar Hill House in, well, Vinegar Hill. The 30-seat wine bar and café — the breezy daytime hangout and evening waiting area for the restaurant — opened this week with cheese, charcuterie, East Coast oysters, and a fine, rotating wine list.
Hillside, 70 Hudson Ave., at Water St., Vinegar Hill; 718-522-7957