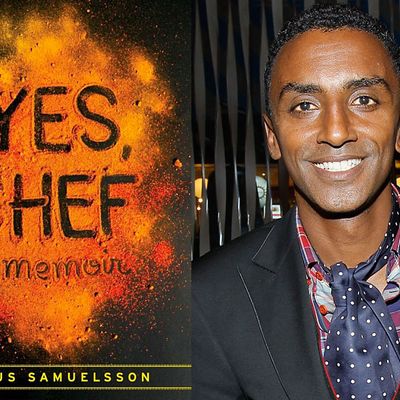 Don't Huang out at my party.
Photo: Jemal Countess/Getty
Last night at Marcus Samuelsson's book launch party at Ginny's Supper Club, Grub Street spoke to Marcus about all things Yes, Chef and a couple things Eddie Huang and the Observer. First we asked about his reaction to Huang's statement that 125th Street isn't really Harlem. To that, Samuelsson took the high road, "Well, obviously it's the heart of Harlem. There is a big intersection here. I obviously wish him well … I hope things are good for him, things are looking up for him." Then, we admittedly threw salt on the wound.
We asked why Huang essentially sucker-punched him with that piece … and Samuelsson, the portrait of a polished gentleman 99 percent of the time, pretty much lost his shit: "How can I answer that question? That's impossible? Think about that. Should I answer what made him write that piece? How can I know that? I'm here. I'm celebrating … Enjoy where we are: Harlem." (Insert slight temper tantrum and publicist hissy fit here.) Fair enough, we thought, with our heads held low, of his squawk from the basement of the Rooster.