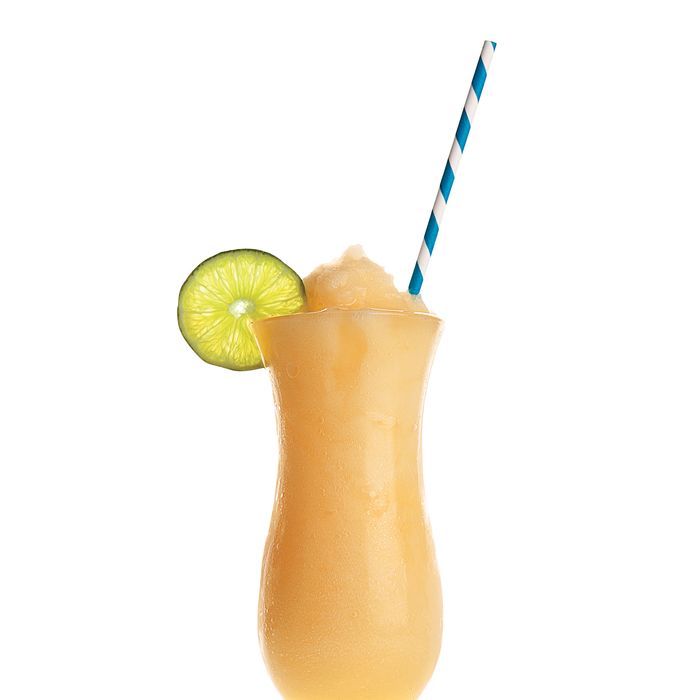 On the menu: booze smoothies, like this one from Nights & Weekends.
Photo: Danny Kim/New York Magazine
Grub hears a little bit more about Matt Levine and the Sons of Essex crew's upcoming project for Chrystie Street, Cocktail Bodega. It seems the project is slated for late July and will offer fresh-juice cocktails and booze smoothies (didn't we tell you they were popular?), plus a street-food menu by chef Roblé. Among the slurpables will be a piña colada riff (Absolut Pear, coconut, and fresh pineapple juice) and an orange-carrot blend-up with Grey Goose L'Orange, blood orange and carrot juices, and pear. And you'll be able to snack on bites like Jamaican beef patties with smoked Scotch bonnet pepper cream, a kimchi Reuben, or a jerk chicken taco with mango relish. To tide you over in the meantime, see the bar's new cocktail-themed video below.

Related: Slushies Get Their Moment in the Sun [NYM]