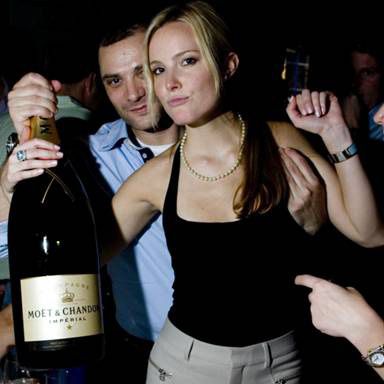 Just pretend that whole recession thing never happened.
Photo: Courtesy Bagatelle
Remember when brunch was the new Saturday night? And then the hardest-partying daytime destinations, Bagatelle and Merkato 55, went the way of those short, shiny dresses everybody used to wear. Well, great news for the aspiring St. Tropez set: Bagatelle is back in new meatpacking digs (as promised), and so is Le Brunch, which kicks off for round two this weekend, Champagne, rosé, D.J.'s, and all. Hit it up at 1 Little West 12th Street Saturdays and Sundays from 11 a.m. to 6 p.m. See you there, and dibs on the make-out session with the hot French waiter! Er, kidding.