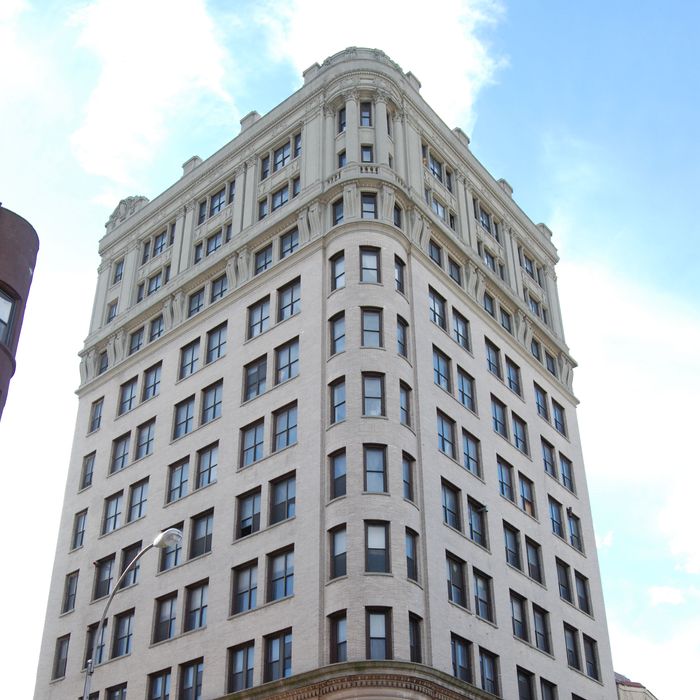 The Ace's new downtown digs.
Photo: Gnarly/Wikimedia
Everybody's favorite haunt, the Ace Hotel, is heading to 54 Canal, at Orchard Street, reports Bowery Boogie. The site in question is the lovely beaux-arts Jarmulowsky Bank Building, and knowing the Ace, there are bound to be not one but several super hot restaurants within; BB says progress is moving along quickly. This little section of the LES, below Delancey, has stayed sleepy for a long time, but it seems its time has come at last. [Bowery Boogie]
Update: Ace reps are saying that Bowery Boogie got it wrong and that the hotel is not in fact developing the building in question.