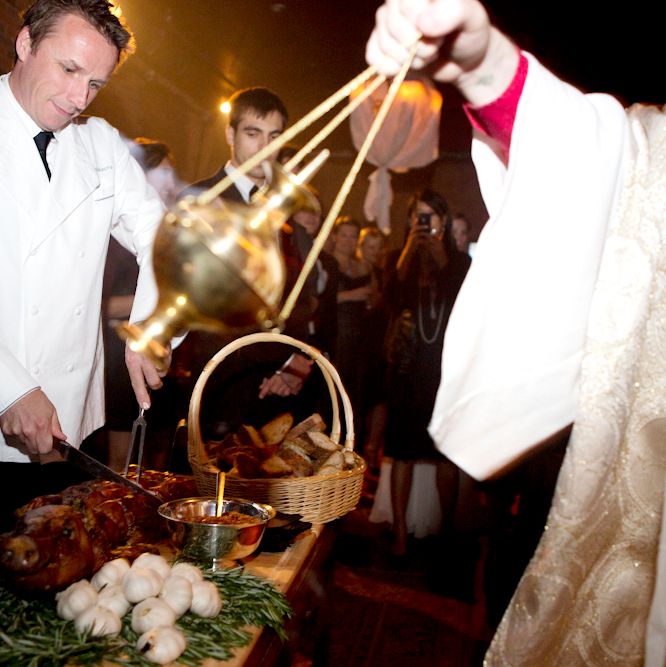 Chef Marc Murphy (left) tending to one of the night's many suckling pigs.
Photo: Christopher Lane
The world of tomorrow — well, actually yesterday, to us — was the theme of Absurdity at the McKittrick, Sunday night's "moveable feast" that paid homage to the 1939 World's Fair. Chef Marc Murphy (Ditch Plains, Landmarc) oversaw the grub at the Underground Eats–hosted event: suckling pig carried out on a table, a raw bar overseen by a damsel in the raw (warning, somewhat NSFW), and a sausage station adorned with pigs' heads — plus a selection of cocktails, of course. The action took place in the hotel-lobby set of Sleep No More, where guests in period attire mingled, ate, drank, and danced to a live band. See for yourself straight ahead in our slideshow.