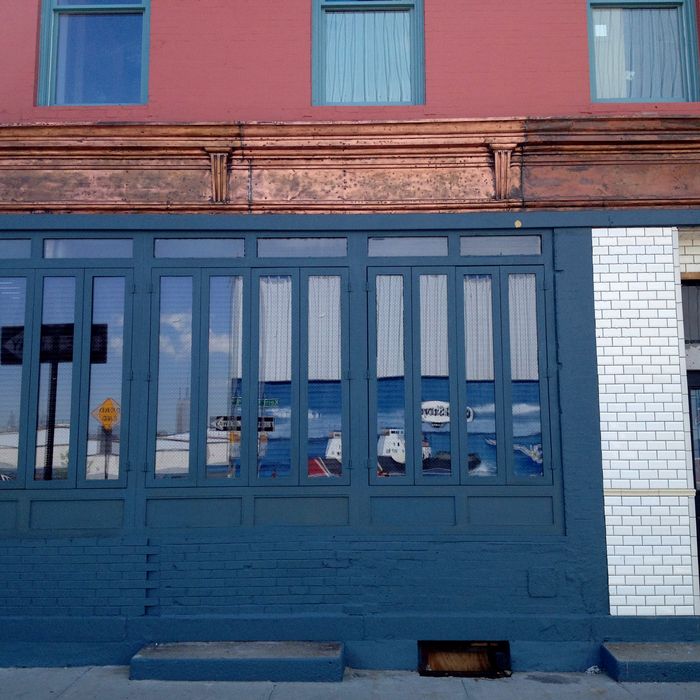 It's Lake blue.
Photo: Brad Cohen
Owners of Brooklyn Public House in Fort Greene had an impromptu opening last night for their new venture in Williamsburg. Located at 51 Kent on the corner of North 11th, the Lakes fills a big, dry gap in this mostly vacant stretch of pavement along the East River. The bar will be open Thursday through Sunday for the time being, with plans for a full opening in the coming weeks.
About half of the 24 taps are already flowing with a solid selection of imports and craft brews, and bartenders will be pouring from the other twelve — including two nitros, which makes beer creamier, with a richer head — soon. When it opens, the kitchen will serve mostly pub fare of the burger-and-hot-dog variety. If the owners have their way, sidewalk seating for about 50 will be in place in time for summer.
The Lakes, 51 Kent Ave., at N. 11th St.