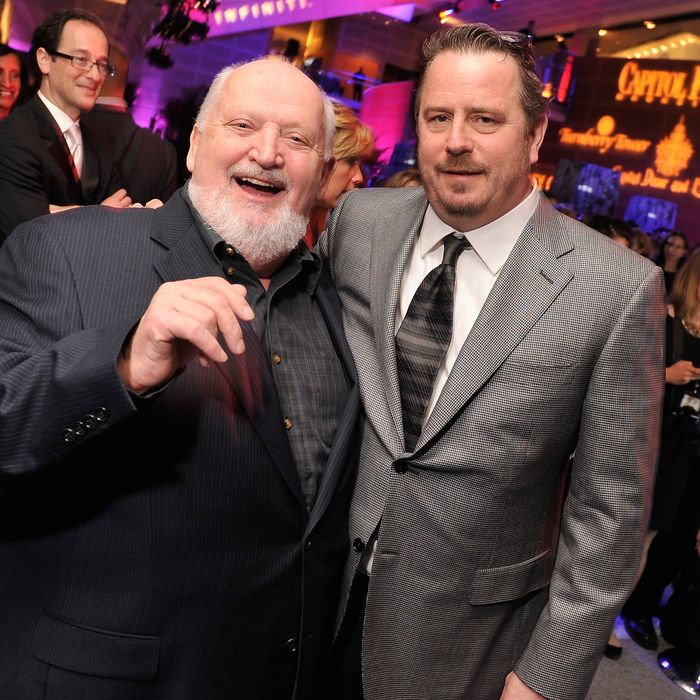 He doesn't seem too upset about the delay.
Photo: Stephen Lovekin/Getty Images
Back in February, Grub Street told you that Michel Richard would soon be making his big New York debut with a location of his popular Central bistros. So, when we caught up with the D.C. chef at the Revel Resorts Food & Wine festival this past weekend, we checked in to see how things were going.

Not surprisingly, it's already hit a delay. Richard's team will push back the opening date. Originally he'd said he would open this year, but as he continues to look for a space, Richard tells us 2013 is more realistic. As for that space, he wants between 5,000 and 6,000 square feet, and has ruled out locations on the Upper West Side and the Upper East Side. Instead he's looking downtown and in midtown.
Of course, we've heard things like this before, only to have the chef pull the plug on plans before anything gets off the ground. So we asked Richard if we should perhaps temper our expectations, but the chef gave us a definite non and says he has no plans to back out. "I want my face on the cover of New York Magazine," he said. "Wouldn't I look good?"
Earlier: Michel Richard Wants to Open a Central in New York (and Other Wild Things)