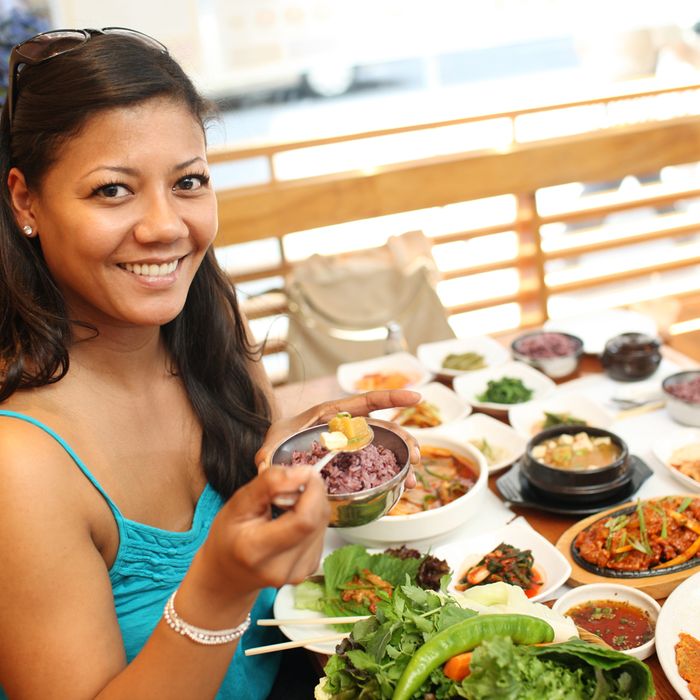 Vongerichten.
Photo: Melissa Hom
In Sin City for Vegas Uncork'd with husband Jean-Georges, author and TV host Marja Vongerichten recently told Robin "Champagne Wishes" Leach about the ongoing search to find her biological father. As Kimchi Chronicles fans no doubt already know, Vongerichten was born in 1976 in Uijeongbu to a Korean mother and an American father who had been stationed in the region with the Marines. Her father, whose name is William H. Brown, was relocated before she was born; and when she was 3 years old, Vongerichten was put into an orphanage and later adopted by a Washington, D.C., family.
She tells Leach that when she was young, her biological father even returned to Korea to search for her mother, and when reunited they recorded a message for her relating the story of her adoption. She has since met her mother, but her father remains a mystery.
She's hoping someone will recognize the man in this photo. "It would complete my journey and the experience," she says.
'Kimchi Chronicles' chef Marja Vongerichten is still searching for her father [Las Vegas Sun]
Earlier: Marja Vongerichten Snacks on String Cheese, Gives In to Her Soda Weakness