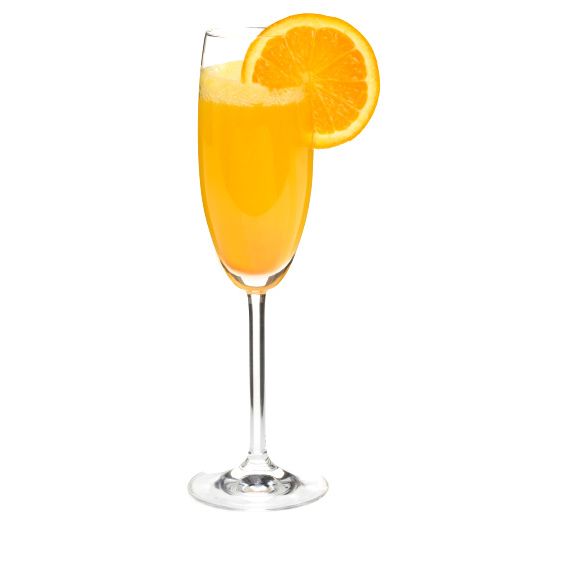 Brunches tailored to your mom's style
Photo: futureimage/iStockphoto
No matter how much mom advised against putting things off, you're a procrastinator at heart. Case in point: It's the end of the work week, and you don't have a single thing planned for Sunday's Mother's Day affairs. No worries. We've done the work for you, selecting the perfect brunch-time outing tailored to your mom's unique personality – and ressies are still available. From the stay-at-home mom to the MILF, we've got you covered.
The Stay-at-Home Mom
What: Farmshop's Breakfast in Bed Kit. Just because your mom prefers to steer clear of crowds doesn't mean you have to settle for frozen Eggos. Treat her to Farmshop's Breakfast in Bed Kit, designed to include everything you need to prep the ultimate morning feast for four. Presented in a French-style woven basket, each kit contains Schaner Farms blood orange juice, Schramsberg sparkling wine, Mike & Sons farm fresh eggs, Farmshop's pancake mix, Sqirl preserves, Bellwether Farms fromage blanc, Valerie Confections milk chocolate, Farmshop scones and biscuits, and heaps more. Don't procrastinate too much longer though; orders must be placed 24 hours in advance.
When: Baskets will be available for pick-up during store hours from 7 a.m.-7 p.m. thru Sunday
Where: Farmshop, 225 26th St., Santa Monica, (310) 566-2400, http://www.farmshopla.com/

Price: $220, feeds four
The Cool Mom
What: The Charleston's jazz brunch. If your mom is a bit of a scenster, head to Jet Tila's brunch, where you'll find live entertainment from the Richard Glaser Band, bottomless mimosas, and trendy dishes like bread pudding French toast and chicken and waffles. Brunch service just started last weekend, so she can have bragging rights next time she meets her girls to gossip over glasses of rose.
When: 10:00 a.m. - 2:00 p.m., reservations recommended
Where: The Charleston, 2460 Wilshire Blvd., Santa Monica, http://charlestonla.com/
Price: Mains, $7-14 ; bottomless mimosas, $12; cocktails $10-14
The New Mom

What: Juicing reboot at Moon Juice. For the new mom in your life, Moon Juice is offering organic pressed goodness with their New Mama package, which includes three signature combos, all designed to help heal her and the little one with doses of greens and other nutrients. The packages can be purchased in store or ordered online and delivered right to her door. Sure beats the commercially-grown fruit in those edible arrangements.

Where: Moon Juice,
507 Rose Ave., Venice, (310) 399-2929, www.moonjuiceshop.com

When: Available for pickup daily, 7 a.m.-7 p.m.
Price: $38.50, three juices
The MILF

What: Caviar and champagne brunch at Petrossian. Nothing is sexier than a classy lady sipping champagne, so do pops a favor and take your lovely mother to an opulent brunch at Petrossian, where practically everything is topped with caviar. The meal starts off with an egg royale, and is followed by a selection of either of eggs benedict topped with caviar, caviar scrambled eggs, or lox and bagel – with caviar, of course. If that's not enough ostera for you and the fam, opt for an additional 30 grams of classic Transmontanus caviar for $59. For dessert: almond crème brule, vanilla panna cotta, or tiramisu. This super-swag meal includes a choice of champagne, mimosa, or a bellini.
When: 10 a.m.-4 p.m.

Where: Petrossian, 321 N Robertson Blvd., West Hollywood, (310) 271-0576 http://www.petrossian.com/
Price: $50, additional $59 for 30 grams classic Transmontanus caviar presentation
The Yenta

What: Bonding and boy-scouting at Fig & Olive. If your mom enjoys getting chatty and people watching as much as we do, brunch at Fig & Olive is a must. Aside from the celeb spying, there are plenty of good-looking Hollywood-types for her to attempt to fix you up with. But the real draw of Mother's Day brunch at F & O this Sunday is that the founder's mother, Francine, is helping prepare the restaurant's brunch service. She'll be sharing family recipes for specials like her salmon papillote and raspberry meringue so that you can walk away with an earful, as well as a bellyful.
Where: Fig & Olive, 8490 Melrose Pl., Los Angeles, (310) 360-9100, http://www.figandolive.com/
When: 12 p.m.-3 p.m.

Price: $48 per person
The Macro Mom

What: Macrobiotic cuisine for the health-conscious mom. Just because mom has hopped on the hippie bandwagon doesn't mean she should be stuck eating twigs and berries. Raise a toast with mocktails and an M Slam breakfast, which consists of a tofu scramble, home made multigrain pancakes, and tempeh bacon. The Beverly Hills and Melrose locations will have specials for the occasion too, so be sure to check in.
Where: M Cafe, 7119 Melrose Ave., Los Angeles, (323) 525-0588; 9433 Brighton Way, Beverly Hills, (310) 858-8459, http://www.mcafedechaya.com/
When: 9 a.m.-9 p.m. Melrose; 9:00 a.m.-7:00 p.m., Beverly Hills
Price: $7.50-$10.25 for brunch dishes
The Lush
What: Boozy brunch at the Tasting Kitchen. Enjoy a liquid brunch prepared brunch prepared by L.A.'s Best Bartender winner, Justin Pike. His inventive drinks feature a unique combination of bitters, liqueurs, and spirits that your sauce-loving mom will totally dig. Some of Sunday's offerings include the Petite Mary, made with vodka, celery and sumac, or the Cotton Club Cava, a combo of sparkling wine, chamomile, and bitters. Soak it all up with a squash blossom, tomato, and ricotta frittata or chicken and waffles stuffed with bacon or sausage. She'll be so tipsy that she won't even remember that you forgot her birthday last year.
Where: The Tasting Kitchen, 1633 Abbot Kinney Blvd., Venice, (310) 392-6644, http://www.thetastingkitchen.com/
When: 10:30 a.m.-2 p.m.
Price: Brunch dishes, $12-18, cocktails, $11-12
The Mom Jeans-Wearing Mom
What: Simple sweets and savories at Short Cake. At the end of the day, your mom is a simple gal with simple tastes. She knows quality when she sees it, but doesn't feel the need to make a big fuss about it. Short Cake is just the place for her. Their cases are always stocked with a bevvy of beautiful pastries, cakes, and scones, and you don't have to make ressies weeks in advance to taste them. After a perfectly pulled latte and a buttery croissant, take her for a stroll around the Grove, where you just might be able to invest in a pair of some lower-rise Levi's.
Where: 6333 W. 3rd St. Stall #316, Los Angeles, (323) 761-7976 http://www.shortcakela.com/
When: 9 a.m.-7 p.m.
Price: Pastries, $2-4, breakfast sandwiches, $5-8, coffee $2-4