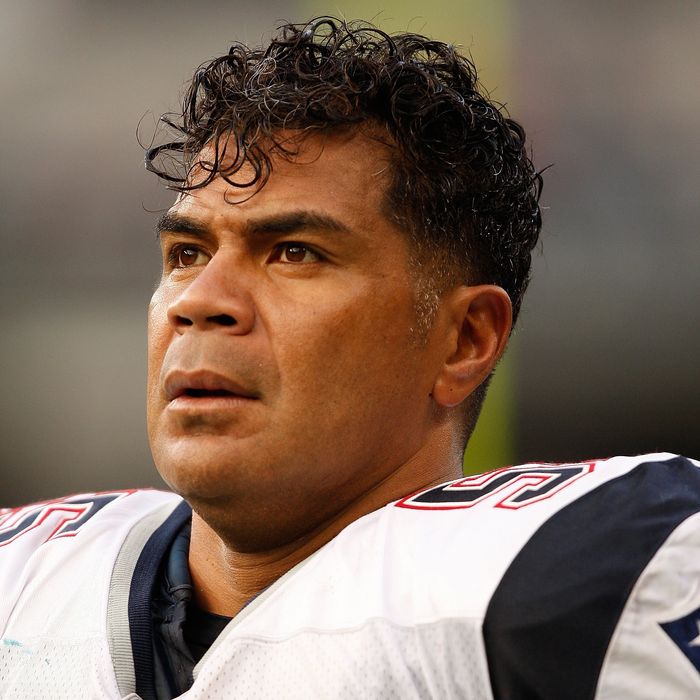 Seau.
Photo: Larry Maurer/Getty Images
Two weeks after the heartrending suicide of former NFL linebacker "Junior" Seau, the All-Pro's eponymous restaurant, Seau's, has closed in his hometown of San Diego. The sports bar and restaurant was a destination for Chargers fans for over sixteen years before trustees of the player's estate decided to shut it down, releasing a statement that claims, "Without Seau's charismatic leadership, it was felt that the future profitability of the restaurant could be in question."
On Facebook, fans question and bemoan the decision, though Seau's, which served "Mama Seau's" Samoan-style terriyaki and a loco moco plate, in addition to sushi and pub grub like mozzarella sticks and "Samoan size" chicken tenders, listed a $78,168 loss in 2009, USA Today reports, adding that Seau was also a franchisee in a Ruby Tuesday.
Currently, the website for Seau's the Restaurant does not address the closure itself, but carries an endearing photo of the smiling football star kicking back with a ukelele as a tribute to its departed founder, while fans continue to lay flowers at the front door.
Junior Seau's restaurant closes its doors [USA Today]