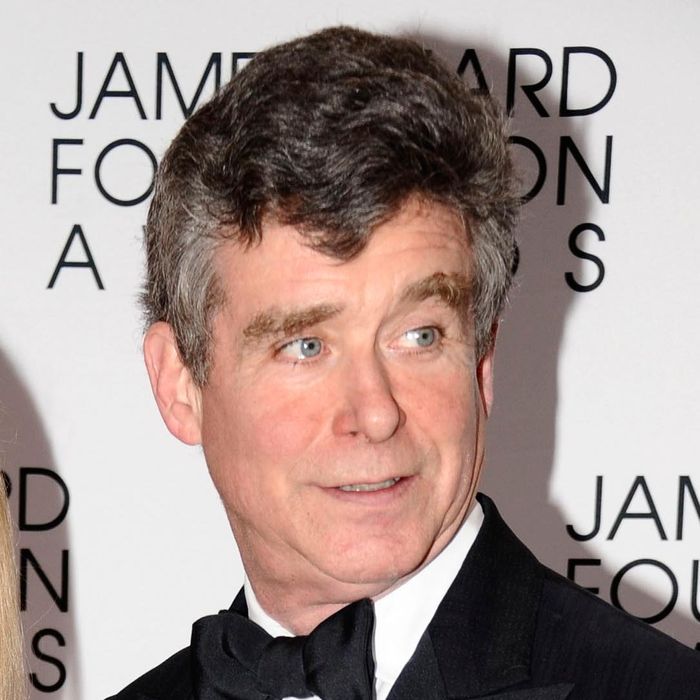 McInerney at the James Beard Awards.
Photo: Spaulding/PatrickMcMullan.com
Grub Street caught up with a rhapsodic Jay McInerney at last night's James Beard Awards at Lincoln Center to gossip a little bit about how things have changed since the roaring eighties, "who's actually cool" in the food scene (besides, obviously April Bloomfield and Ken Friedman), and the controversial oenophile question of the moment: Why do most wine bars bite the big one?
Be real with us, is anyone here actually cool?
Hell yeah! There's April Bloomfield and Ken Friedman; they're the absolute coolest. Paul Grieco is a renegade and a badass. And, Eric Ripert … some of his clients might be boring, tight-ass suits, but that's no reflection on him. Believe me. Same with Boulud. I can't even tell you some of the nights I've had with those guys because it would get everyone in a lot of trouble.
Have chefs sold out a little bit since the eighties?
Well, in the eighties, I didn't eat because we were doing other things that pretty much precluded eating. Our nutrition back then was "post-nasal drip" and vodka. But in the nineties, I discovered food. Really, through wine, I discovered food.
Which leads to wine bars … are there any good ones?
Most wine bars don't really have any guiding philosophy except this alleged commitment to whatever is trendy in the wine industry at that moment. Again, Paul Grieco at Terroir, that's happening. He doesn't follow trends, he makes them. Il Posto Accanto, on the Lower East Side, is fantastic; all Italian wines, owned by great people who are doing God's work. That right there is your top, non-sucky New York wine bar.
Earlier: And The James Beard Winners Are…