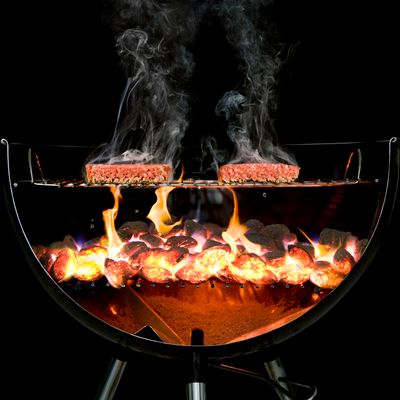 Our backyard barbecues are less Modernist.
Photo: Ryan Matthew Smith, Modernist Cuisine
Have you seen the weather report for New York this weekend? There are some lightning bolts. Plus it's been raining basically all week. So we're skipping out early to take advantage of what sunlight there is. We suggest everyone else do the same. (But stay safe out there: Grub L.A. has a lovely little look at what can happen when you get too cavalier with your grilling.) Enjoy your long weekend — we'll see you back here Tuesday.