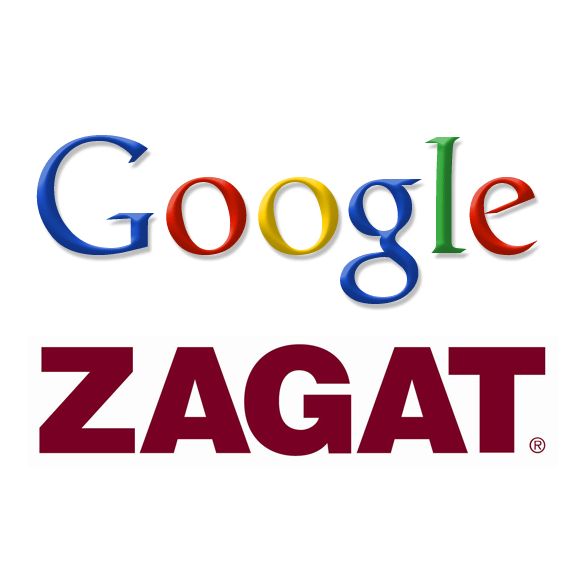 Today Zagat and its parent company Google announced Google+ Local, which sounds a heck of a lot like their answer to Yelp. In fact, it's the same thing, user reviews on local restaurants with photos and a map, but you need a Google+ account — you do have one of those, right? Citizen reviews will also follow Zagat's famous grading scale, with 30-point ratings for decor, service, cost, and food. It's the first major move from the two since Google bought Zagat last fall, and it sounds like it will potentially mean more for Zagat than for Google.
The first apparent advantage is that reviews from your Google+ friends will show up above reviews from strangers, so you're less likely to be forced into reading about some dude's one bad night at an otherwise excellent restaurant. The other big development, sort of buried past the main announcement, is that Zagat's website is now free to use, provided you log in with your Google+ account, natch. Zagat rather famously went against the grain by charging for their content on the web from the beginning, starting in the late nineties. The company remained stubborn about its strategy as more and more free content flooded the web (the Times reported in 2010 that, in part because of Zagat's pay wall, the company brought in 570,000 unique visitors that September; Yelp had 9.4 million).
Zagat has always been a brand built on user reviews, so the move makes sense from a brand-extension standpoint. We'll predict right now nobody's going to use the Google+ Local functionality unless Google rams it down everyone's throat, foie-gras-style, by making the Google+ Local listings the first results on restaurant-name searches. But by opening up Zagat's listings, Google has opened a huge database of restaurant reviews and finally made the content available to the entire Internet. Will people looking for Zagat's reviews be willing to sign up for a Google+ account if it grants them access to the guide's entire review database? Time will tell, but it seems like a fair trade-off, especially since it will also mean people don't have to buy the physical guidebooks anymore.
Personally, Grub Street won't really be interested in any of this until Zagat reviews are built into Google's computer glasses and we can hear a cacophony of citizen reviews read aloud to us the instant we so much as look at a restaurant on the street.
Local - Now With a Dash of Zagat and a Sprinkle of Google+ [Zagat]