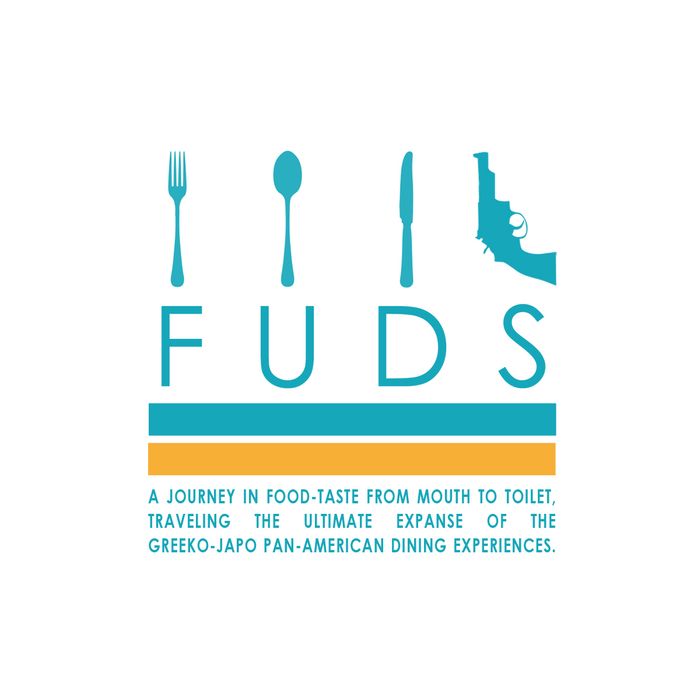 Not actually coming soon.
Photo: Fuds
Even more news from this weekend's GoogaMooga: During the festival, many people received fake menus from a restaurant called Fuds. It's funny, and by this point has made the rounds online — we've included the full menus below — but until now, one question has remained: Who was actually behind the gag? Well, we tracked them down.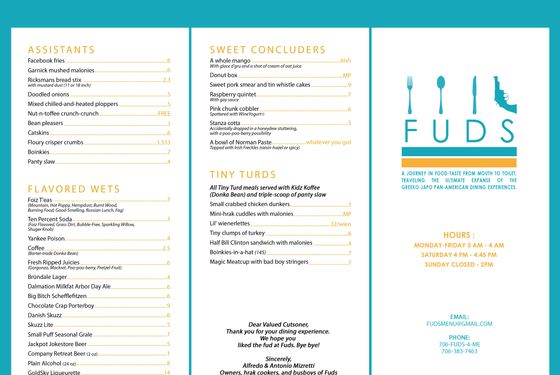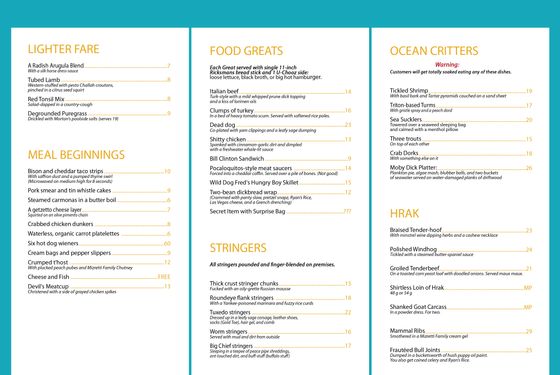 The menus were the work of three people: comedians Dan Klein and Arthur Meyer, and Klein's girlfriend, Kelly Hudson. "The idea actually came up over two years ago when Kelly and I first started dating," Klein told us over e-mail. "We have a strange sense of humor, and would send each other fake food items to make each other laugh. I guess that was like a form of flirting?" From there, the couple talked to Meyer, Klein's roommate, about the idea (Klein: "Arthur loves fake lists of things … it's a funny thing to love"). Then "we met like once a week for a month or two and just sat around coming up with funny food names."
We'll just let Klein take it from here:
And we just figured the best context for these foods was a menu. And so we wrote up this menu, had the very talented Edmond Hawkins design a logo and the whole thing, and then yeah, we thought it'd be hilarious to just hand them out to people and treat them like real menus. We got 5,000 printed a couple weeks before GoogaMooga, which was a coincidence which seemed to work out in our favor.
As for the comparisons between the fake menu and Do or Dine's real menu, Klein says he's never been: "This was honestly just a dopey idea we had to make people laugh at something they otherwise wouldn't laugh at. Plus, sometimes real menus have weird pictures and typos and they're funny. Menus are funny, right?"