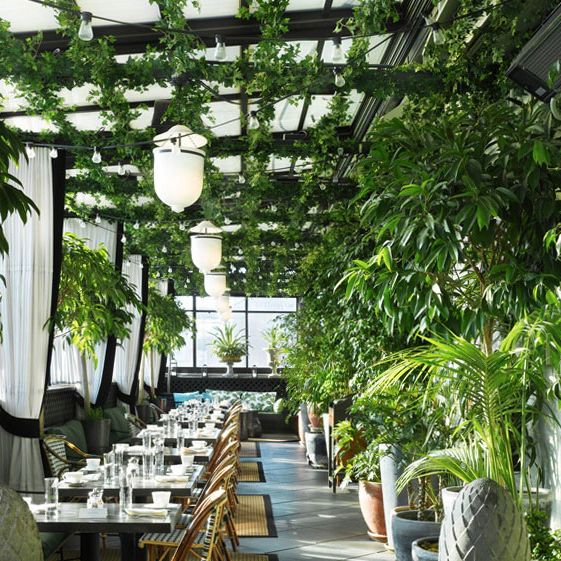 A lovely spot for a cocktail and some pancakes.
Photo: Courtesy of Gramercy Park Hotel.
At this point, Maialino, on the ground floor of Gramercy Park Hotel, is so popular that it's practically a New York institution. Now Danny Meyer will renew his focus on the hotel's rooftop bar and café, Gramercy Terrace: On May 18, the Union Square Hospitality Group–operated space will reopen with a newly welcoming attitude, reworked menus, and a brand-new Stumptown coffee bar.
The space will be open to the public for breakfast, lunch, and weekend brunch (evenings are reserved for private events). Chef Jeff Seizer's menus are full of American classics. So expect biscuit sandwiches and pancakes for breakfast; cobb salad and burgers with "fancy sauce" — maybe the first-ever on-menu Step Brothers shout-out — for lunch.
There's also a new cocktail menu, which you can check out below (all drinks are $14), and the aforementioned Stumptown coffee bar. All in the refurbished rooftop garden space, and no doubt served with Danny Meyer's unyieldingly hospitable and helpful service style.
Gramercy Terrace Breakfast [PDF]
Gramercy Terrace Lunch [PDF]
Gramercy Terrace Cocktails [PDF]