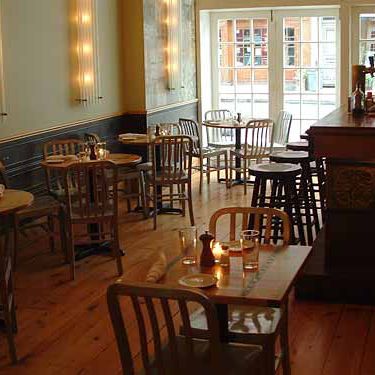 Insert noodles here.
Photo: Jonathan Bourland
Word on Smith Street is that new owners have taken up the old Chestnut space and will convert it into a ramen shop sometime during the next few months. There's been some light construction at 271 Smith Street during the last week, and representatives from the restaurant have been introducing themselves and the concept — said to include an elaborate sake program — to neighbors. Carroll Gardens residents were collectively bummed a few months ago when Chestnut, under the direction of talented chef Daniel Eardley, closed abruptly. The almost-ten-year-old restaurant had even expanded, with a separate bar area, into a smaller space next door. Neighbors will just have to take comfort in noodles.