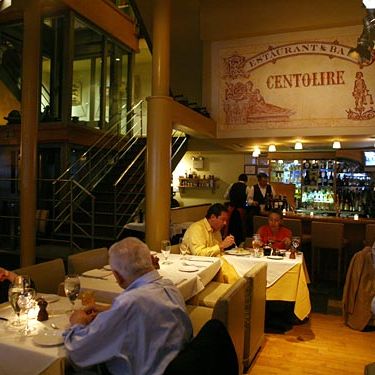 Up for grabs?
Photo: Shanna Ravindra
There seems to be more trouble at Centolire, the Upper East Side Bolognese-and-gelato spot owned by the "dark prince of Italian fine dining" Pino Luongo. An auction listing in yesterday's Times (also available online, with pictures) indicates that the restaurant's mortgagee is seeking unpaid funds in the form of assets, so everything from Centolire's fine china to the freestanding glass elevator (with a reported $300k value) is up on the block today starting at 1 p.m. A call to the restaurant this morning was answered by a manager who told us, "I don't know where that information came from, but it's totally wrong." So, what gives? Has Centolire put out its last chicken ragout with strozzapreti?
When the restaurant was temporarily seized by the taxman in January, Luongo's attorney blamed an errant bookkeeper as the source of the problem. The "rather minimal" back taxes were paid, and Centolire swiftly reopened. According to the listing, this restaurant's contents are being sold by order of a UCC secured party mortgagee. A representative of the auctioneer tells us that Luongo's representatives are in court this morning to prevent the auction from taking place. We'll let you know when we have more information.