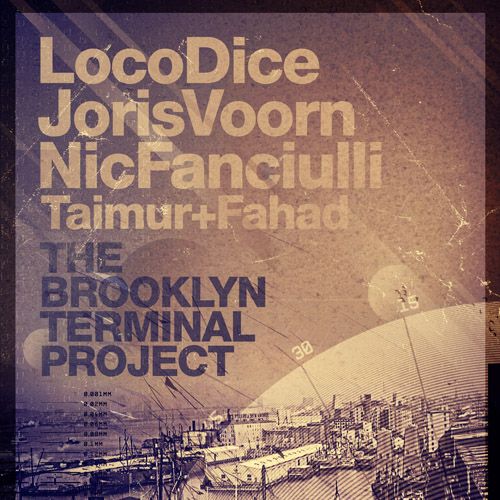 bmmm-chkh-bmmm-chkk-bmmm-chkk.
Photo: Courtesy Brooklyn Terminal Project
With almost no fanfare and little advance warning, it sounds as if a new 75,000-square-foot event space called the Brooklyn Terminal Project is set to open along the Red Hook waterfront on June 3. That's very soon! Amenities include a "killer sound system to experience your favorite DJs as intended," free parking, and best of all, a "food and vendor village."
Live music and food: Yay! But what is food and vendor village, exactly? That description makes it sound downright medieval, Deadhead–ish, or maybe even Smurf–esque. Ideally Brooklyn Terminal Project's F&B; program will be a mix of all three; we've got a call into the new venue's hotline for some answers.
Here's what we know: Brooklyn Terminal Project is located at Pier 12, or 72 Bowne Street, which is also the Brooklyn Cruise Terminal's address. The summer season festivities commence with a show from Knife Party, an electro-house outfit from Australia who sounds like this.
So, full-on glow-stick territory; also, watch out, strobe-sensitive epileptics! It's sort of like if the Great GoogaMooga in Prospect Park were the Glastonbury Music Festival, this would be Ibiza. Dubstep fans know what we're talking about.
Brooklyn Terminal Project [Official Site]