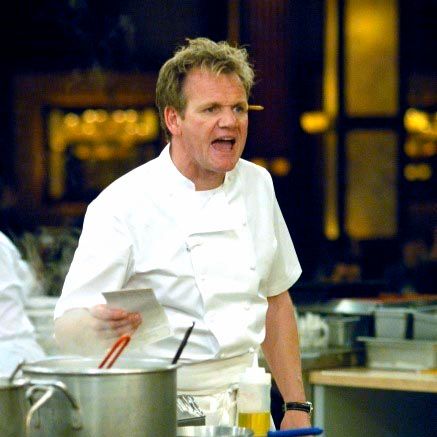 You can bet Gordo makes the list.
Photo: Mike Yarish/FOX
This week, John Mariani and Joe Bastianich set off the sort of war of words that makes covering the food world's every breath ultimately worthwhile: Bastianich called the critic a "condescending prick" in his new book, Restaurant Man, and Mariani hit back in the New York Post by calling Joe "vile," insisting he lacks "balls," which Joe claims Mariani once "cut off" (at least they agree on one thing). But this dance is nothing novel, as chefs and critics have rubbed each other the wrong way plenty of times in the past in a flurry of public threats, full-page ads, identity exposures, and ousters that are almost as ugly as the chef-on-critic violence in the film Bitter Feast. Here we have a look back on fifteen of the most notable, drama-filled squabbles that have gone down between chefs and their critics in years past. Enjoy.