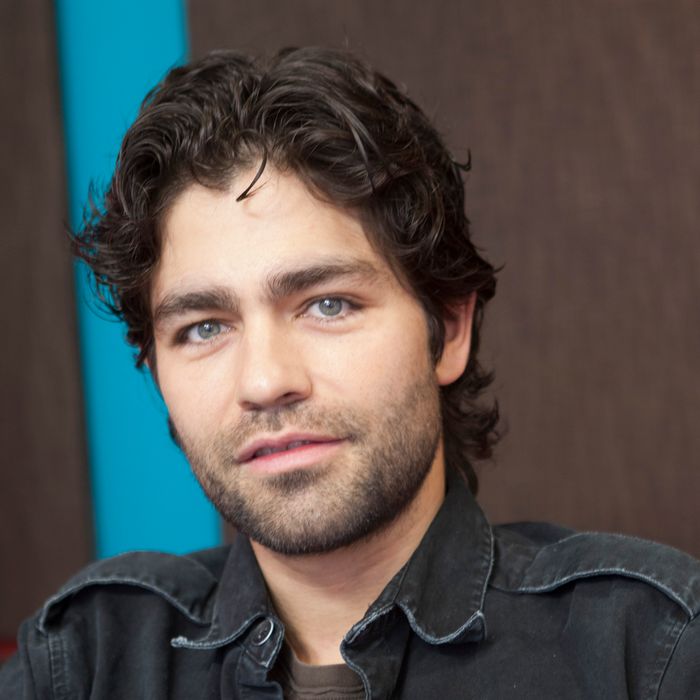 Grenier: legume lover.
Photo: Michael Bezjian/WireImage
Last night, actor and co-op proponent Adrian Grenier was at Haven's Kitchen to launch his latest project: the Mobile Kitchen Classroom. The aim is to capitalize on the new wave of vegetable-garden programs at schools and teach kids to cook. First, the group is seeking to build out and plant a big garden at Bard High School Early College on the LES; after that, the "fully-equipped, professional teaching kitchen" will travel to schools for cooking demos and classes. Grub sat down with Grenier for a few minutes to talk about the ambitious-sounding plans.
Why is this new project important to you?
Well, first, I've explored many ideas of sustainable lifestyle choices and living well through my work at SHFT. I've learned about challenges we face not only with the environment, but also within our communities.
With food in particular, I've been inspired by people like Alice Waters, with her Edible Schoolyard program; Jamie Oliver; and also Michelle Obama. So one severe problem we have is childhood obesity, and the challenge of building appreciation for healthy, good-quality foods. My goddaughter is a young kid in the public high school system in New York. I had been to fund-raisers, but I wanted to do something more substantial, more long-lasting. So I approached my business partner, and we decided on this idea of a mobile kitchen classroom, just kind of emulating what Jamie Oliver has done. We want to be almost like a faction of his Food Revolution in New York City. Edible Schoolyard has already taken root in Brooklyn. It's fantastic, and growing.
Is what you're doing part of that program?
What we want to do is take that experience the kids have growing the food in the earth, at Edible Schoolyard programs, and take the food and students through the final stages of preparation, cooking, and consumption. The Mobile Kitchen Classroom is a perfect way of facilitating all these Edible Schoolyards in progress around the city, literally at the ground level.
Will you be making appearances when the Mobile Kitchen Classroom travels?
Yeah, but ultimately I'm not really a necessary component for the classroom.
But you're the de facto star power of the program.
I don't really know how much we need star power. We need the communities to get onboard, and the parents to be committed, supportive, and the kids to show up. This isn't a big publicity thing. What we do at SHFT is serve as catalysts for these kinds of big ideas and messages. This is yet another vehicle — pun intended — to develop another educational tool for kids when it comes to food. It's the thing we hold most valuable.
What was your last great food experience?
I just had an amazing bite, just right now, in fact … [Grenier looks to a server at Haven's Kitchen holding a long slate of fava bean crostini with ricotta and gremolata.] Have you tasted these? It just kind of falls apart. It's funny you should ask about my last great food experience, because that was it.
Who taught you how to cook?
My mother. In fact, she really instilled all these values in me. Food is so very important to her. She founded an appreciation for good, healthy, and clean food. It's really about having the range of food and knowing its flavors. What happens with modern food, I think, is that mass-produced food obliterates the subtlety of palate. Ultimately, what we'd like to do is help kids learn how to taste more.