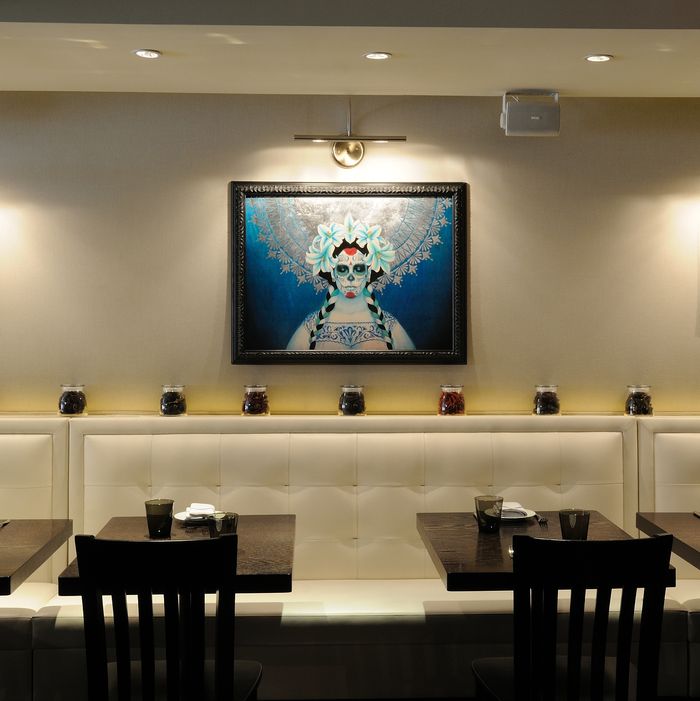 Empellón Cocina
Photo: Matt Dutile
On Monday, New York's Adam Platt gave two stars to Perla and its rustic Italian fare. What did New York's crop of professional eaters think about the city's restaurants this week? Let's take a look.
Pastry wizard Alex Stupak's latest venture, Empellón Cocina, is the most popular haunt this week, drawing reviews from Bloomberg's Ryan Sutton and Pete Wells of the New York Times. Sutton approves of Stupak's intellectual approach to cooking and notes, "Stupak's food is only complicated until you start eating, at which point it becomes delicious." Wells leaves Cocina comparably impressed, if not swooning. "At its best," Wells writes, "Mr. Stupak's cooking at Empellón Cocina resembles the food of Mexico the way a dream resembles life." Wells awards two stars; Sutton gives it three.
Latin flavor doesn't end this week at the door to Empellón Cocina; the Times ventures also to La Churreria, dishing out Spanish mainstays in Nolita. Come for the churros here, which are "hardly sweet at all" and pair beautifully with melted chocolate for dipping; stay for the Spanish submarine "packed with crunchy calamari loops and pimento-laced aioli."
The Times is impressed with the arctic char at recently opened Prima, where fish is the focus. The restaurant might be confused as to what kind of bar it is (coffee bar, raw bar, or traditional?), but the paper likes it all.
Robert Sietsema enjoys his trip to Benares where, of the Indian food offered, the Benarasi dum aloo is a standout. It might not be as authentic or enlightening as a journey to the banks of the Ganges, he notes, but the fare holds its own.
Finally, The New Yorker dines this week at Wong, where the "single best thing on the menu" is the roast-duck ice cream, "so salty-sweet it puts caramel to shame."