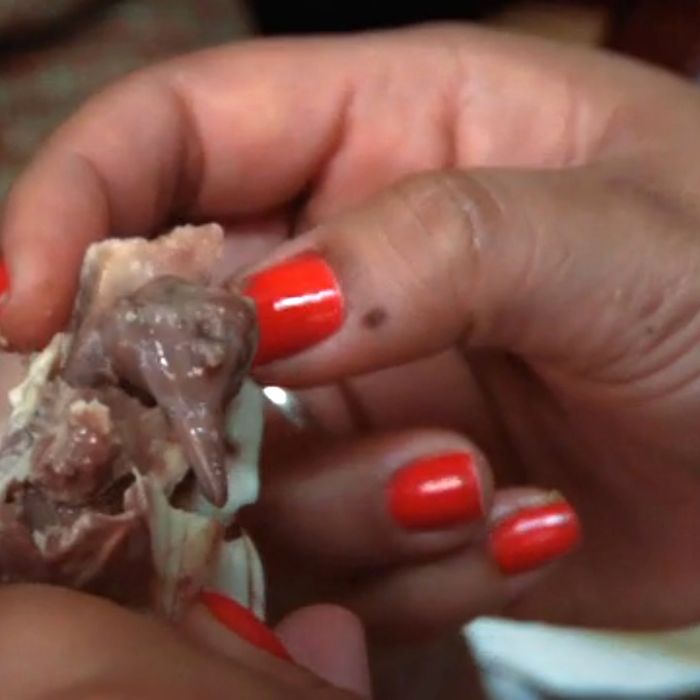 If the graphic pink-slime photos of the past few weeks have put your appetite off, here's something to quell it further: Josh Ozersky has video of his recent experiment trying balut, the Filipino embryonic-duck-egg delicacy. Mr. Cutlets sits down with Maharlika's Nicole Ponseca and Noel Cruz while Ponseca walks him through the balut-eating process: first you consume the yolk, then the "Daffy Duck" portion (a partially formed, beaky baby fowl).* It's pretty, well, foul, squelchy sound effects included, and even Ponseca gets a little bit grossed out. Luckily, post-Daffy, there's a shot of gin followed by a shot of house-made vinegar, "like a pickle back," Ponseca says. File this alongside the bone luge for weird drinking rituals? Video below.
EATING THE NIGHTMARE BALUT AT MAHARLIKA [Ozersky.TV]
*This post originally misidentified Noel Cruz.