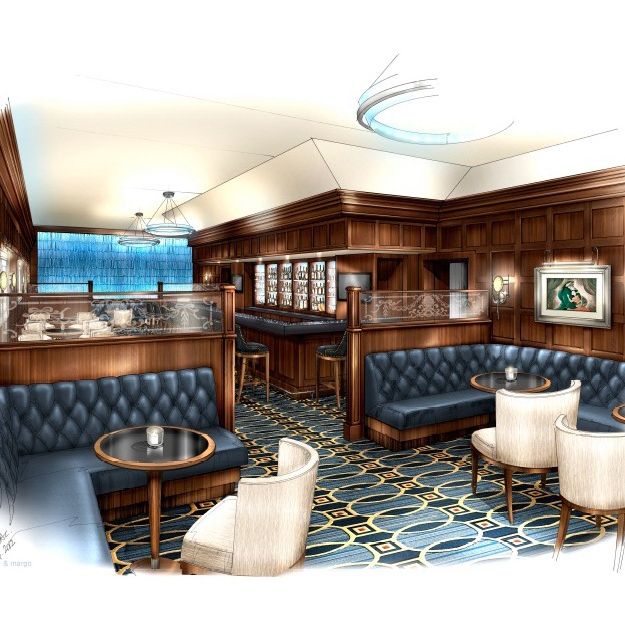 Blue Bar: still blue.
Photo: Courtesy Algonquin Hotel
Powers that be shuttered the Algonquin early in the new year, you'll recall, promising that the historic hotel and its famed watering holes would reopen May 1. Well, that plan seems to be only slightly behind — Grub learns the hotel should be running again the first week of June. Reps sent along this rendering of the famous Blue Bar, which has some new blue touches, including spruced up carpeting and banquettes, and a blue-lit cast-stone bar. Neo Round Tables might want to add this to their list of meeting spots.