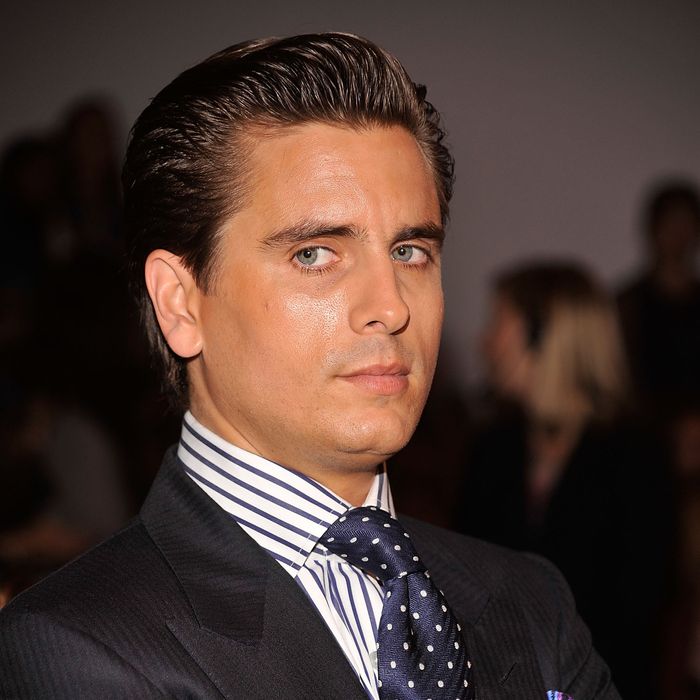 Big fan of Street Figher.
Photo: Gary Gershoff/WireImage
Earlier this month, we told you that at least one member of the Fatty Crew was teaming up with at least one member of the Kardashian Krew on a meatpacking restaurant project, and now that project has a name, which will help you either go to it or avoid it at all costs, depending on how you feel about this, um, interesting project.
According to Hollywood Life, the place is called Ryu, and the big for-the-cameras opening was last night (it's not open to the public yet). You'll recall that the gang was opening a Japanese restaurant solely for television purposes that they could export to other cities, à la Nobu, so the name, which we can't imagine is actually a reference to the Street Fighter character, makes sense, even though we were really hoping they'd call it Fatty Kardashian.
Anyway, according to the OpenTable listing, the address is 46 Gansevoort, which is the location that used to be Nero. So, no more Italian at that spot, but surely there will be more Kanye West appearances and, hopefully, a hadouken roll on the sushi menu.
'Keeping Up With The Kardashians' Films In NYC [Hollywood Life]
Earlier: Fatty Crew Joining Forces With Kardashian Kast Member on Meatpacking Restaurant