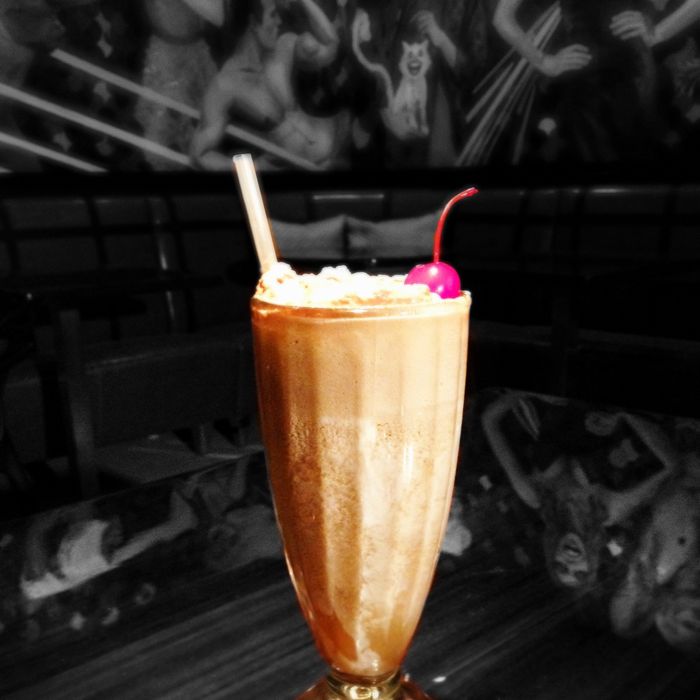 Maybe a cherry float?
Photo: Courtesy Pounds & Ounces
If a lobster-pot-pie roll or smoked chicken-truffle potstickers sound appealing, then you may want to grab one of the 120 seats at Pounds & Ounces, opening Wednesday. Managing partner Etai Cinader hails from Tao and Sushi Samba, so he knows how to please a crowd. Chef Ted Cipollone's (the Smith) roving, eclectic menu should help, along with the in-house D.J., and desserts including a peanut-butter-waffle sundae and caramelized banana bread won't hurt either. There's also a 36-foot food-themed oil painting by artist Manny Castro (known for his controversial reimagining of Lady Gaga as Christ). The restaurant is dinner-only for now, with brunch and lunch coming soon.

Dinner and Drinks Menu [PDF]
Dessert Menu [PDF]
Pounds & Ounces, 160 Eighth Ave., at 18th St.; 646-449-8150