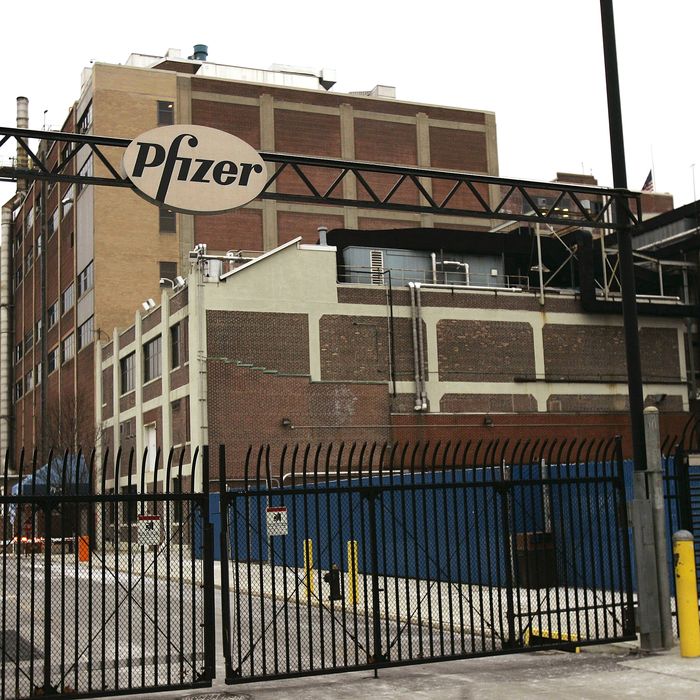 The Pfizer Building: a production-space godsend.
Photo: Chris Hondros/Getty Images
Remember how we told you that Williamsburg's Pfizer Building was set to become a "massive culinary center"? Well, Sarma Melngailis of One Lucky Duck and Pure Food and Wine tells us she's signed on a 4,000-square-foot production space there, joining Kombucha Brooklyn, Brooklyn Soda Works, and Steve's Ice Cream. The raw-foodist says for years she's been unable to offer many of the things she'd like to because of space constraints (all One Lucky Duck production has been done out of the cramped restaurant kitchen), so expect lots more cookies, nut cheeses, and other offerings soon — and maybe even a juice bar in Brooklyn.