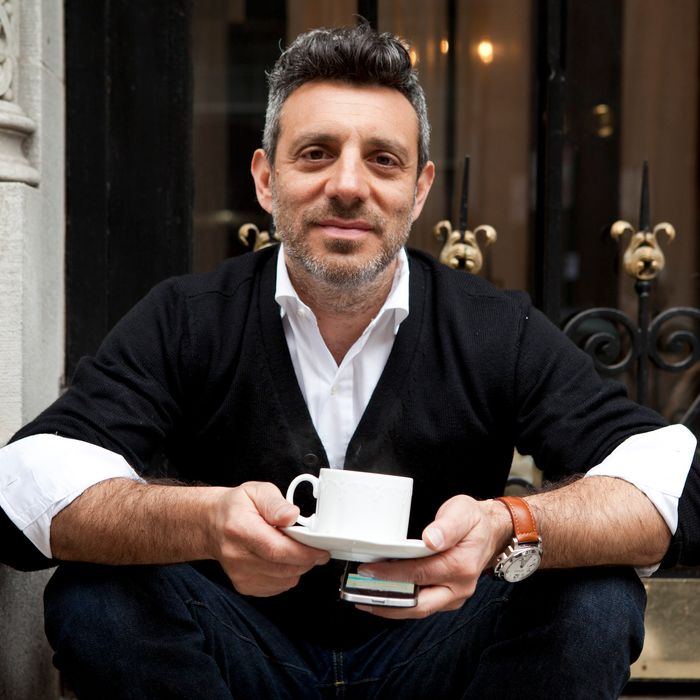 DeLucie.
Photo: Nicole Franzen
When news broke that Bill's Gay Nineties would be shutting its doors and moving elsewhere, word also quickly spread that John DeLucie would be taking over. But even more quickly, DeLucie's camp issued an official denial. Alas, the SLA liquor-license app database tells no lies, and look who's listed on an app filed last Thursday for the Bill's space: It's DeLucie (along with Mark Amadei, DeLucie's partner in Crown and the Lion).
So, what's going on? It certainly appears that all those rumors regarding DeLucie's takeover are coming true. We put in some calls to DeLucie's camp, but haven't heard anything back yet. We'll let you know when we do.
New York State Liquor Authority [Official Site]
Related: John DeLucie Has Double Espressos at Sant Ambroeus, Anxiously Serves Lunch to Marilyn Hagerty