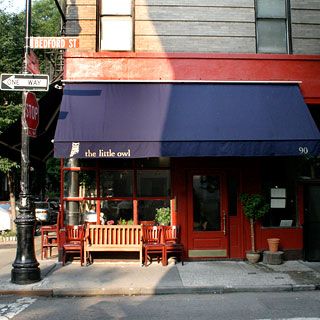 Little Owl closed: there goes date night.
Photo: Shanna Ravindra
Bedford Street cutie the Little Owl, home of Jonathan Waxman's second favorite meatballs in NYC, was shuttered last night by the DOH, reports Eater. Despite its itty-bitty kitchen, the restaurant aced its last health inspection in October, so this is unexpected. When we rang the place up just now, a staffer told us the spot will not reopen until next week. She indicated there was some kind of problem, but wouldn't say what, noting only that "we're working on it actively right now." What a bummer for west side date nights. More when we get it. [Eater NY]
Update: Gothamist tracked down a rep for the DOH, who informed the blog that Little Owl had earned itself 44 points for a lotta mice. Yikes — we could've lived without knowing that.