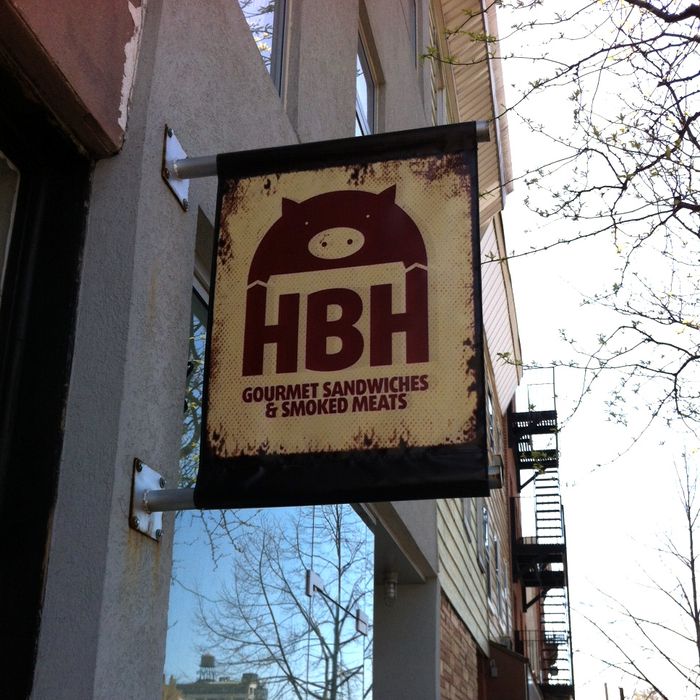 That pig looks decidedly un-Kosher.
Photo: Jeremy Fisher
Well, here's some Passover irony: It seems that Kosher eatery Olga's on Smith, at 407 Smith Street, will be replaced by HBH, a shop selling "smoked meats and gourmet sandwiches." A tipster sent the photo you see here, which clearly depicts an oh-so-traif pig on the sign. Carrol Gardens residents had better find somewhere else to shop for Shabbat.