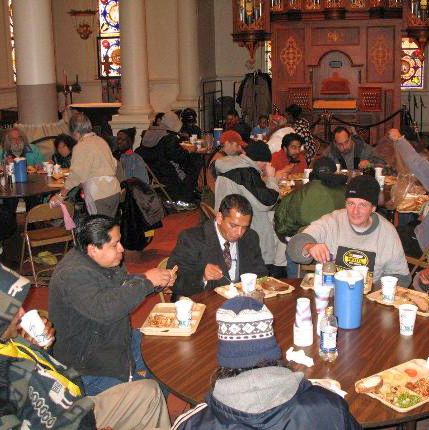 Your donation here.
Photo: Courtesy Holy Apostles
Starting this Friday for a year of Fridays, some 1,200 hungry people who line up for lunch at Holy Apostles Soup Kitchen in Chelsea will get to sample 500 gallons of Ben Tabatchnick's hand-crafted soups, courtesy of the bow-tied, fourth-generation soup-maker and philanthropist from Somerset, New Jersey. Tabatchnick's donation to the Episcopalian church's soup kitchen, the largest in the city, amounts to a $52,000 annual savings for the organization, which had its state funding cut in half this year.
Tabatchnick is well-known for developing a protein paste called Nutty Butta designed to feed refugees in the horn of Africa, and he has challenged other food companies to donate to Holy Apostles. Thus far, HP Hood LLC, Organic Valley, and Rustic Crust have stepped up to the donation plate, said church spokeswoman Maoise McGee. Food companies interested in answering the challenge can visit Holy Apostles online or call 212-924-0167.