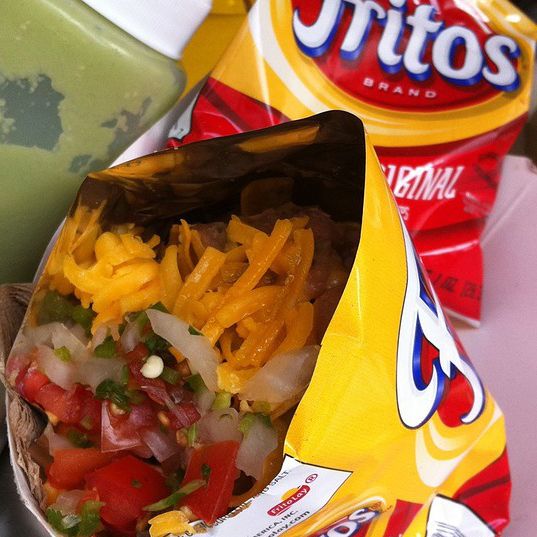 Holy hell, that looks good.
Photo: Courtesy L'Artusi
After L'Artusi's Gabe Thompson served his childhood favorite, Frito Pie, at the 2011 San Gennaro festival, the chip-cheese-chili dish started popping up all over the city, causing us to pull on our stretchy pants and try them all; even Daniel Boulud got in on the trend. Now it seems we'll have further need for an elastic waistband, when Thompson brings back the goods for Cinco de Mayo. On May 5 at L'Artusi's sister restaurant Anfora, he'll take scissors to some Frito bags and stuff them with chile con carne, pico de gallo, and plenty of shredded cheese, for a mere five bucks. Several margarita specials should loosen any inhibitions about scarfing straight from the Fritos bag.