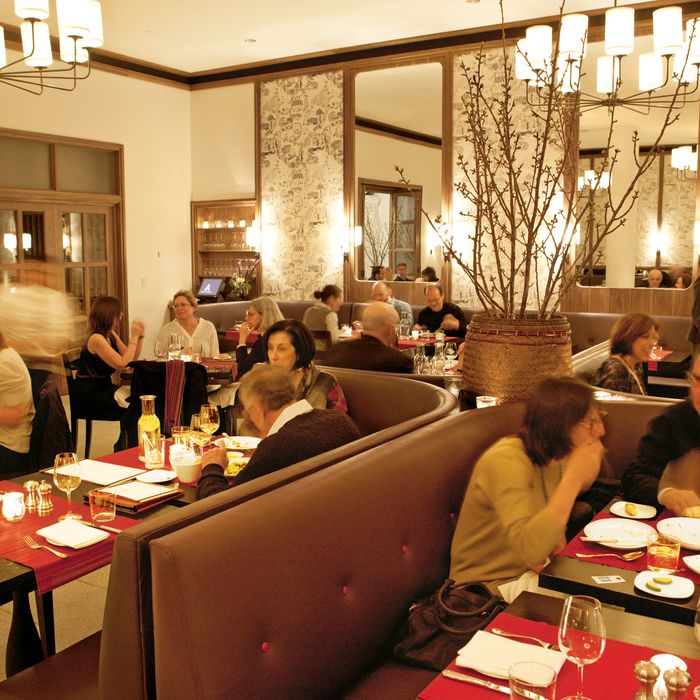 Cuozzo also reviewed Alison 18 this week.
Photo: Danny Kim
On Monday, New York's Adam Platt gave one star to Alison 18. But what did New York's crop of other professional eaters think about the city's restaurants this week? Let's take a look.
Steve Cuozzo also hit Alison 18, and for once, the curmudgeonly critic was pleased: He liked the spit-roasted lamb and awarded the eatery two stars. Speaking of meat, "Tables for Two" approved of the Cannibal, even though it "made for a gouty afternoon." And Ryan Sutton was into the effortless service at North End Grill, though he deemed a truffle fluke dish "a $46 mess."
The rest of the crew heads to Brooklyn: Pete Wells swooned for Gwynnett Street, writing that "every plate is more complex and more studiously designed than you would ever guess" and awarding two stars. The Times also called Cochinita "the little taqueria that could." And Sietsema was disappointed with Brooklyn Wok Shop, finding its upscale Chinese takeout overpriced.