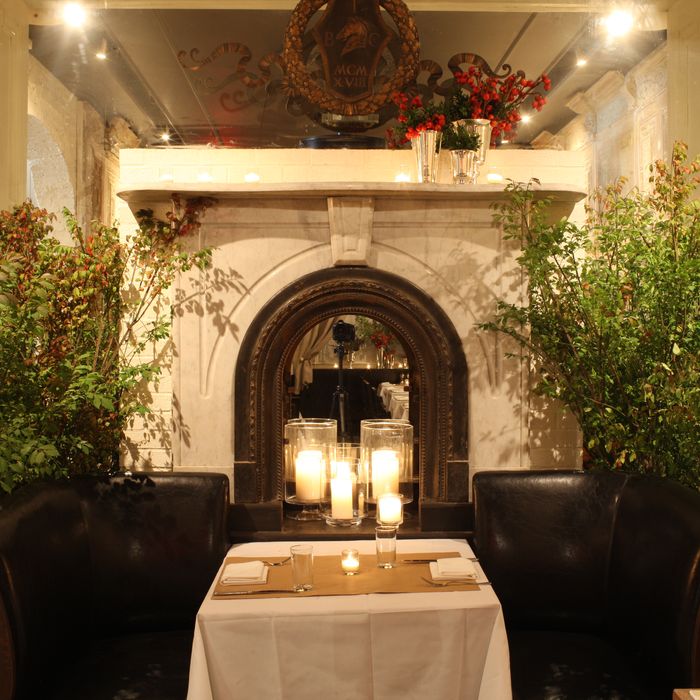 Cozy … and free!
Photo: Melissa Hom
Tomorrow, the International Association of Culinary Professionals kicks off its annual IACP Conference. This year's theme: "The Fashion of Food: Where Food, Fashion and Media Connect." In that spirit, we're giving away two tickets to a special dinner at one of the city's most fashionable restaurants, Saxon + Parole.
For the dinner, Saxon + Parole's Brad Farmerie is teaming up with Portland, Oregon, chef Adam Sappington for a lamb feast. (With wine pairings, natch.) It all goes down this Sunday, April 1, at 7 p.m.
So, how do you win the tickets? Just follow Grub Street NY on Twitter and, between 11 a.m. and 3 p.m. Eastern today, retweet this phrase. That's it. Easy, right? We'll then pick a winner at random and you'll be on your way to lamb feasting.
Click here to read the complete rules.
Update: Thanks to everyone who took par. We'll be announcing our winner shortly.
Grub Street NY [Twitter]
International Association of Culinary Professionals[Official site]