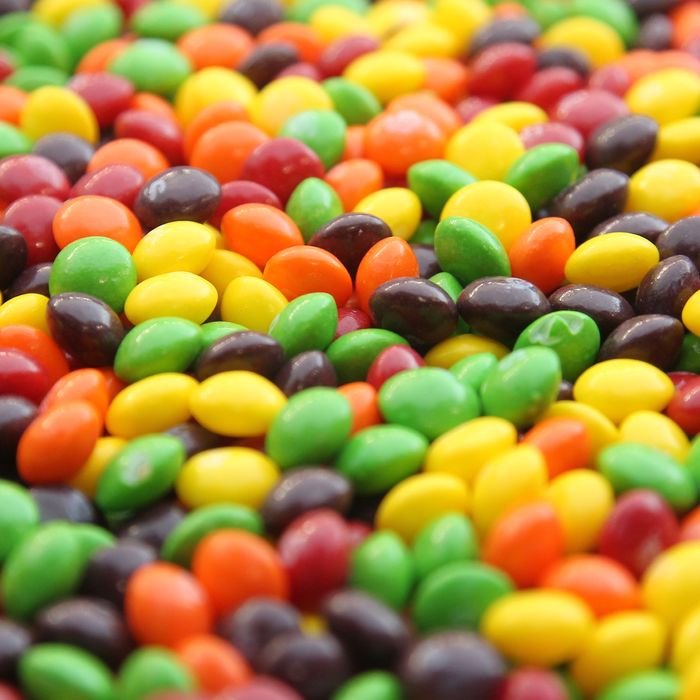 Taste the rainbow.
Photo: Otto Greule Jr/Getty Images
What happens when your product gets an unexpected boost in sales off the very public death of a teenager? As Adweek discovered yesterday, and the Times finds today, that's exactly the situation Wrigley and Arizona Iced Tea find themselves in after it was reported that Trayvon Martin was carrying Skittles (made by Wrigley) and Arizona tea on the night of his shooting.
The companies, of course, are in a peculiar spot: It's not as if they did anything specific, and neither wants to get anywhere near this situation. Wrigley released a statement saying the company feels it's "inappropriate to get involved or comment further as we would never wish for our actions to be perceived as an attempt of commercial gain following this tragedy." Arizona's statement says the same thing: The company feels it's "inappropriate to become involved in a private family matter."
But too bad for you, giant food companies — you already are involved, whether you asked for it or not. As more people buy the products to show their support of Martin's family, the public perception is that these companies are both making more money than they would otherwise, and that they should donate the extra profits accordingly. And now that the call to do so is out there, both companies are seen as willfully not doing that.
The companies' strategies nevertheless appear to be of the wait-it-out variety. The corporate-think boils down to: This will all blow over eventually. As one crisis-management expert tells the Times, "When cooler heads prevail … people will recognize that this was a candy that was in the wrong place at the wrong time." Right, it's the candy that was in the wrong place at the wrong time.
Skittles, Arizona Iced Tea Caught in No Man's Land in Trayvon Martin Case [Adweek]
For Skittles, Death Brings Both Profit and Risk [NYT]