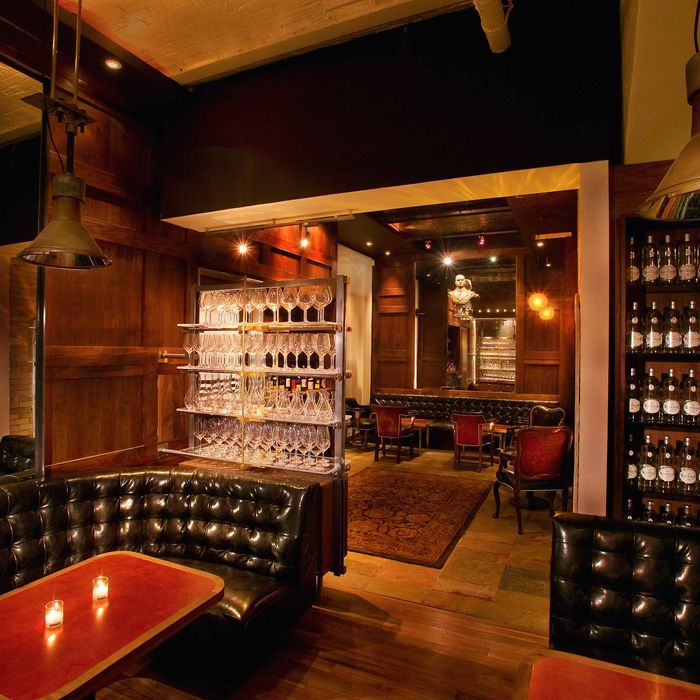 Monday ends this Saturday.
Photo: Michael Weber
You know "The Monday Room" — the wine bar inside of Public? Now, remember this cranky community board meeting we told you about? Suddenly everything clicks. AvroKO tells Grub Street that The Daily, a new cocktail bar, is indeed replacing The Monday Room.
The space is adjacent to Public, but unlike TMR, it will have its own entrance, more space, and be considered a separate entity. Think: Saxon & Parole and Madam Geneva. Doors to The Daily (named this for its daily drink and food specials) should open end of the month, and the Monday Room closes this Saturday. Cheers.