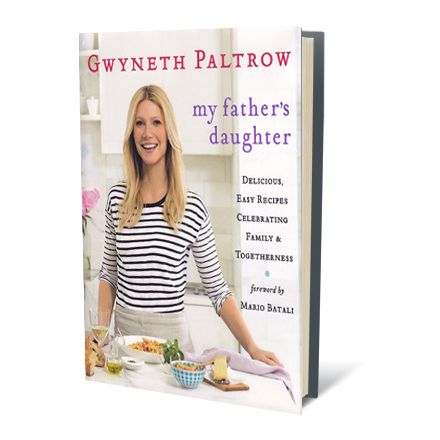 Paltrow to Times: We can still be friends.
On Twitter over the weekend, Gwyneth Paltrow politely made it known to the entire world that in light of assertions made in last week's New York Times feature on cookbook ghostwriters, the newspaper needs more diligent fact-checkers. The actress says she did not use a ghostwriter while putting together last year's My Father's Daughter. "Love @nytimes dining section," Paltrow wrote on Saturday, "but this weeks facts need checking. No ghost writer on my cookbook, I wrote every word myself."
Julia Moskin's article recounts the various perils of trailing chefs and restaurateurs in service of streamlining their ideas into manuscripts and quotes Julia Turshen, who worked with Paltrow on My Father's Daughter, saying her journey began when she was hired to be a ghostwriter to another ghostwriter working for Mario Batali. No matter how this plays out, between that new book on the subject and this weekend's Mike Daisey debacle, it's beginning to look like fact-checking is now both the new pork belly and the new Capri pants.
Earlier: Ghostwriters to Gwyneth Paltrow and April Bloomfield Spill the Beans