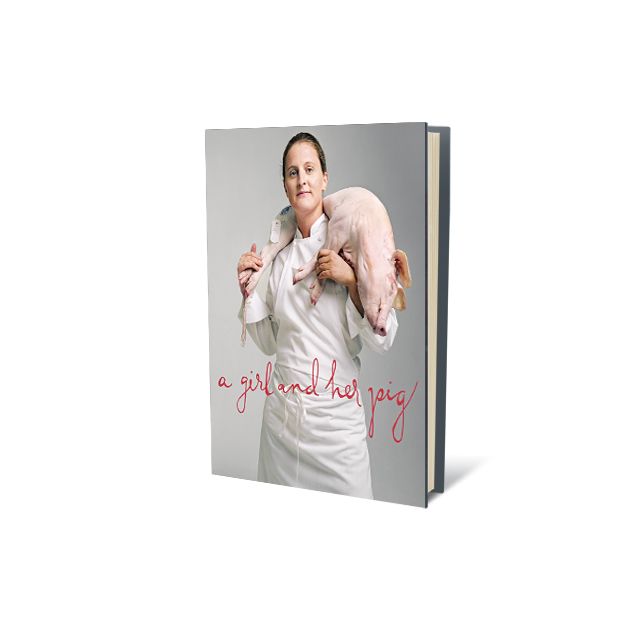 Not necessarily "written" by Ms. Bloomfield.
Photo: Courtesy of Ecco
Ever since Julia Moskin wrote the story about chefs and celebrities who employ ghostwriters on their cookbooks, a common practice, a slow trickle of people named in the story — Gwyneth Paltrow, Rachael Ray — have come forward to say that no, they do not actually employ ghostwriters on their books. Last night Moskin responded to those comments on Diner's Journal, but the actual post is more about the semantics of the word ghostwriter than a rebuff of the other authors' claims.
It seems that some people feel there is a stigma attached to the notion of employing a ghostwriter. After all, famous chefs and authors will readily admit to having been helped in the areas of recipe development and testing, or food styling. Is it any different to have a professional writer put together some prose, too?
Part of the problem might stem from ownership: Since the cookbook authors don't come right out and say that they wrote their books alongside professional writers — the way, say, David Chang "co-authored" the Momofuku book with Peter Meehan — they might be afraid that potential readers will think the authors are somehow less responsible for their books if they've gotten covert help.
But this is stupid because even if authors don't have ghostwriters, they all have editors, copy editors, and (hopefully) fact-checkers, who can all help significantly shape books without any expectation that their names will appear on the cover.
Update: Rachael Ray still isn't pleased with how the Times is handling this. She tweets, "Diner's Journal gets it wrong- AGAIN. I celebrate & value stylists, photographers, editors. I also write my recipes alone." Adding, in a later tweet, "Disappointing response when a correction was in order."
More About Chefs, Their Recipes and Who Writes Cookbooks [Diner's Journal/NYT]
Earlier: Ghostwriters to Gwyneth Paltrow and April Bloomfield Spill the Beans