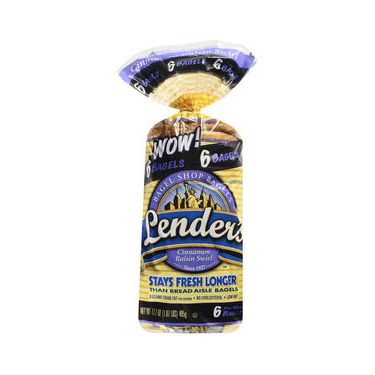 The most important bagel man of all.
Murray Lender, the highly respected man behind Lender's bagels, the bagels many grew up with and skill keep in their freezer for sentimental purposes, and that which Consumer Reports "hole"-heartedly raved about yesterday, has died at 81. Lender's Bagels was founded by Murray's father in New Haven in 1927; it evolved, as the Big Gay Ice Cream guys just tweeted, into the bagel that "introduced us hillbilly goyim to bagels. Thanks for the shmear." But that's not all.
In more sad news, Samuel Glazer, one of the two men credited with inventing the automatic-drip coffee maker, Mr. Coffee, has also passed away. The New York Times reports that he was 89. In an era before there were Starbucks on every corner, Mr. Coffee came as a godsend to caffeine lovers everywhere when first introduced in 1972. It reportedly sold more than three million units in its first three years of existence.
Thank you, gentlemen.
[AP]